What are YOU Thankful For?
November 14, 2016
Thanksgiving is right around the corner and Academy is preparing in all kinds of ways. "Thankful trees" have been put up throughout the hallways and students and teachers alike have been writing what they are thankful for on leaves and taping them to the wall. Student Council has put together the annual Thanksgiving Takeover, which is where they assign each homeroom a type of canned good to bring in that is eventually donated to Hope Children's Home.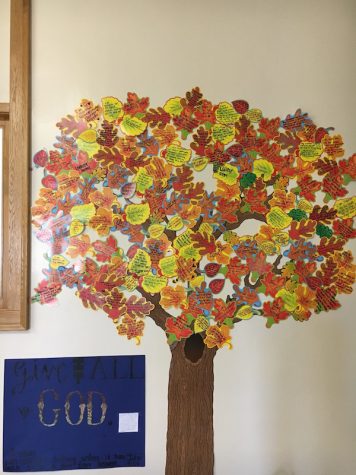 In addition to the previously mentioned things, Achona asked Academy girls what they are most thankful for, besides the obvious, friends and family. The girls were thankful for everything from people to animals to food. Check out the video below to see what some girls are most thankful for!
Thankful from AchonaOnline on Vimeo.