Physics Students Celebrate Physics Day
December 4, 2016
On December 2, 2017, Academy freshman and AP Physics students spent the day at Busch Gardens with several other high schoolers in observance of Physics day. Physics day is commonly regarded as the highlight of a Physics student's year, and this year was no different.
AP Physics student Audrey Dunn said before the trip, "I am mostly excited to be missing a day of school. Also, I have not been to Busch Gardens in a while, so I am excited to go on all the rides again."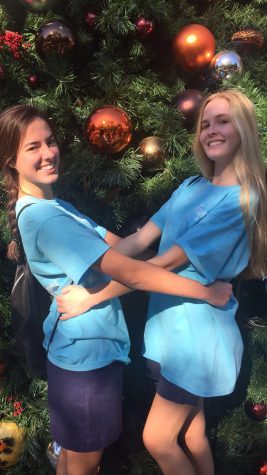 The elated students left Academy a little after eight in the morning for the fun-packed day. Once they arrived, they were let loose to explore the park while also taking in physics concepts. The only requirements of the day were for the students to complete a packet of physics questions and attend a thirty minute physics show. The girls spent the rest of the day enjoying the rides and some of the delicious food offered by Busch Gardens.
This popular day proved that physics can be fun.