2017 Brings New Changes to Academy
January 10, 2017
While returning to school after Christmas break is depressing for most AHN students, the girls had a few new things to look forward to about the second semester. In December, new principal Stephanie Nitchals held a meeting with the Seniors during lunch. At the end of the meeting, she asked the students what changes they would like to see and they gave her some suggestions.
Nitchals says, "I made these changes because the seniors asked for them, and I saw no reason not to do it. We want to make a high school environment that treats everyone with respect and all voices are heard. These are just small changes that students wanted to make their high school experience better, and I saw no reason not to honor them."
Starting second semester, any seniors who have study hall last set are allowed to leave before lunch as long as their parents sign a permission slip. This allows students to get lunch outside of school and get started on their homework in the comfort of their home.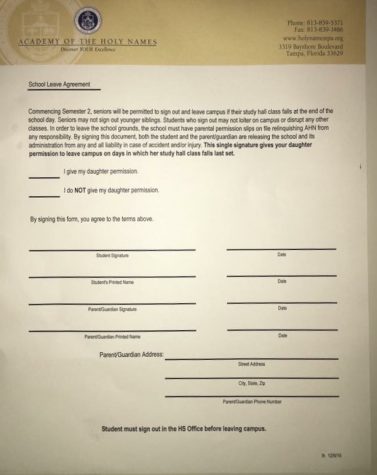 Additionally, all students have been gifted with a change in the sweatshirt policy. For many years, AHN girls have only been able to wear the Student Council issued sweatshirt everyday except on Fridays. Now, students are allowed to wear their athletic sweatshirts everyday during their respective seasons. In addition, students are now permitted to wear club sweatshirts on days where their club meets.
Junior Lindsey Perez, a member of the AHN basketball team, says, "I am excited for this new rule because the basketball sweatshirt is much comfier than the regular AHN sweatshirt, and now I have an option for which sweatshirt I want to wear."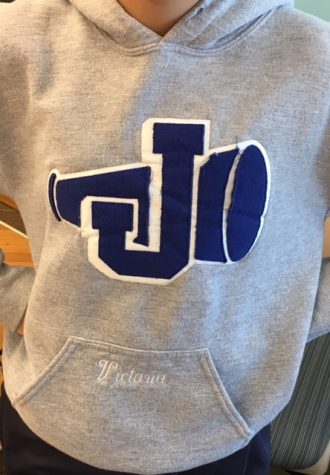 Lastly, beginning on March 1, Seniors will be permitted to wear college sweatshirts everyday of the week. In the past, they have only been able to wear them on Fridays.
"I am so excited for everyone to start wearing their college sweatshirts so I can see where everyone is going to school everyday," says Senior Olivia Valdes.