Academy Alumni: Where Are They Now?
January 23, 2017
Sister Mary Glavin has her students define an Academy alumni and according to the class it is a woman who with the combination of confidence, integrity, and faith is willing to strive to be the best version of herself and be able to not only provide for the community but be empowered to change the world with service, hard work, and vision.
Academy hopes to prepare their students for the real world and between the strong relationships formed by the sisterhood and social media, it is easy to see what the alumnae are up to.
Member of the Class of 2006, Taryn Declue has been through a lot in her life. After her fight against cancer, Declue was still able to finish her bachelor degree from University of Texas and masters at the University of Tampa. The 28-year old continues to thrive in the working world and has been fortunate enough to travel across the globe to India, Australia, and South America for both school and work.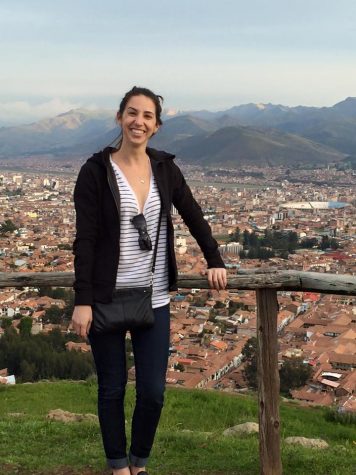 Kayleigh McEnany, from the class of 2006, has made a name for herself as political party commentator. McEnany definitely puts truth behind Glavin's definition of an Academy alumni with her incredible resume and her battle to the top. With her astounding academics from University of Oxford, Georgetown, and Harvard, McEnany has been able to develop experiences in legal work, publications, and news outlets such as ABC, CNN, and FOX.
Christina Suarez, friends with McBath, and a fellow New York resident, graduated the same year. After attending Florida Atlantic University and the University of Central Florida, Suarez studied the culinary arts at the International Culinary Center. Between Suarez' skills and golden personality, she was able to get a start in the field with the television show "The Chew" as well as working as a chef in a high-end restaurant.
"Now that I cook and I know so much more about food and it has completely changed my way of life. When I was in high school I didn't pay attention to the quality of food the way I do now. I'm not saying I am a vegan but I have made a lot of delicious and healthy meals that are either vegan or simply clean."
Suarez' family owns one of the biggest cigar companies and although she loves the family business, she wanted to take her career in another direction.
"I love food and I love the city, I am moving back to Tampa with my fiance, but know that I wanted this experience at least once in my life. Life is too short so I totally get the rush to move away and follow your dreams but I appreciate the city so much more as an adult than I would have as an eighteen-year-old…sometimes it is good to wait."
One alumna that does not plan on moving back is Avery Stanechewski. The 2016 graduate is off in New Jersey playing volleyball Caldwell University.
"I love being in the city and I see myself staying over here for a while," says Stanechewski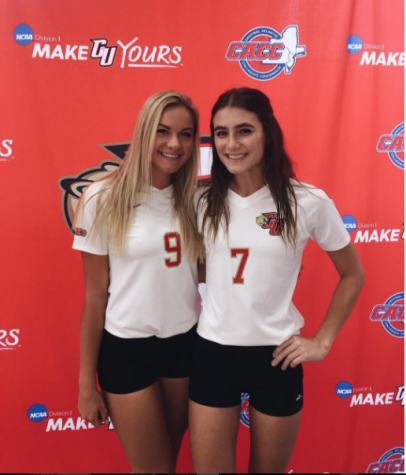 The business major is hoping to find herself in fashion school such as Fashion Institute of Technology or Parsons, The New School in order to get a real head start on her dream career.
"I hope to get some internships in the fashion industry while I am out here and even try to get them to those schools to get my foot through the door."
Isabella Alfonso, another graduate from the 2016 class, is proudly attending the University of Florida. The aspiring nurse hopes to further her education to become a nurse practitioner. After reflecting on last year, Alfonso admitted that two classes, in particular, have helped her as the college student.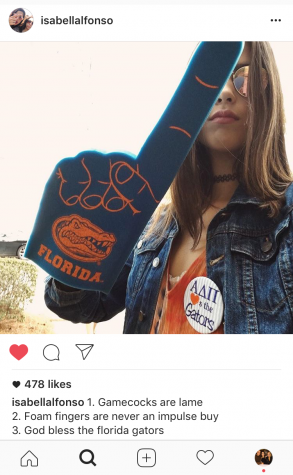 "Two class that impacted me were Glavin's Christian lifestyle because it taught me about the person I want to be and how I can carry my strengths into a career that I can excel in and Dr.O's AP Lang class that taught me how to carry a strong voice and opinion in my writing, no matter what the subject might be."
Despite their success or future plans, hopefully, these alumni do not forget where they came from. The sisterhood and the comfort to be passionate that Academy provides are cherished by the graduates and will be by the generations to come.