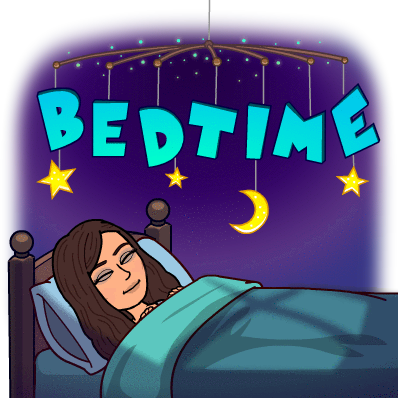 Academy Shares Their Most Random Dreams
January 26, 2017
Dreams can be as quirky as they are confusing. Ranging from Barbie jeeps to concerts with Mr. Sloshberg, teachers and students alike share their most random dreams: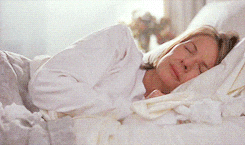 1) Ms. Dubee
Math teacher Megan Dubee says, "This was a long time ago when Liz [Benjamin] was a freshman in my Geometry class. I had a weird dream one night that I had a parent conference with her parents. But for some reason we couldn't meet in the school and had to meet on Bayshore. Except that Bayshore wasn't a road, it was like an inter coastal waterway so we were swimming and there were dolphins swimming with us. It was very bizarre."
2) Liz Benjamin
Benjamin says, "I once had a dream that DONEZO was performing and after every song we would point to the side of the stage and Emily [Orama] would stand up off her drum seat and yell "THANK YOU CYCLONE" to Slosh, our manager. And that's how Mr. Sloshberg got the nickname Cyclone."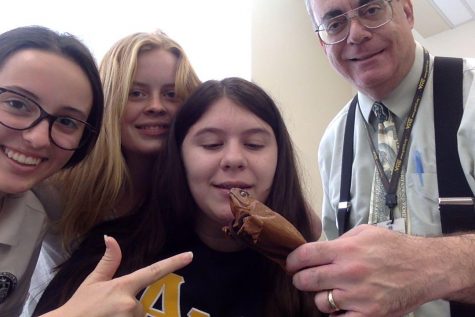 3) Addison Diaz
Diaz says, "After watching the episode of The Office where Michael eats the tiramisu from the trash, I had a dream that my spaghetti from Sage had a hair in it and Dee saved the day. Also in that dream, I was being chased down 50 flights of stairs by prisoners after escaping the filming of a silent movie that was also a target for a terrorist attack. I was on a boat with a baby and the baby fell in the water and I had to dive in to save it, but I couldn't find her."
https://www.instagram.com/p/wOo7v9iqw6/?taken-by=theofficeus
4) Isabel Toranzo
Toranzo says, "Once I had a dream that me and my friend Karmelyna [Quinones] were at Academy and it was like this huge maze and we had to get out because there was a bad guy chasing us."
5) Ciara Chappell
Chappell says, "I am with these people that I apparently know (they were like people that exist in reality) and we had just gone to the movies. They were taking me home, but for some reason they decided to drop me off at the end of my street instead of at my house. Before I got out of the car, I looked out the window and there is this like big fat guy stumbling down the road towards us…I made a comment to the other people in the car saying I wonder who that guy is? Some voice from nowhere says "Maybe it's a hobo!" and I was like 'ummm who said that?' No one answered my question and instead the car just speeds off. All of a sudden i hear screaming and I turn to this car that was behind us. It's these two people (that I apparently somehow knew but aren't real people) who are sitting in this tiny Barbie jeep, screaming at me to turn around and run. I turn around and the hobo is like full force charging me and is getting so close. I don't know why but I just jump on the hood of the tiny Barbie car, not even fitting because it's so small, and yell at the people to drive. The driver pushes the gas pedal, but it's a little Barbie jeep so it literally goes five miles per hour. I look up and the hobo is right beside our car. He goes to grab me, I fall off the car, and that was when I woke up. I repeat, this is a dream that I have had like four times."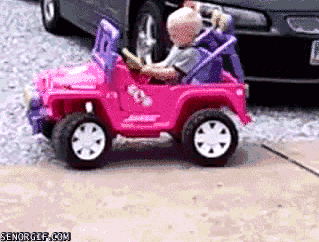 Dreams may be puzzling and random but at least no matter how often they occur or how weird they are, they're almost always entertaining.