Class of 2018 Reflects on Junior Ring
January 26, 2017
On Friday, January 20, the AHN Class of 2018 finally received their class rings and celebrated officially becoming "Academy sisters". This Junior Ring ceremony is a beloved tradition at AHN that further unites each class and marks a major milestone in their high school lives. At the beginning of the ceremony, Academy President, Mr. Art Raimo, explained how this ring will never be the most expensive piece of jewelry they own, but it will forever be one of the most valuable. It is symbolic of the sisterhood and the special high school experience at Academy.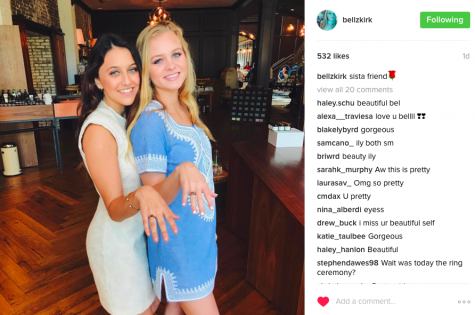 Hailey Eckermann, said, "I truly thought Junior Ring united our class because our rings are a physical representation of our sisterhood and everything we have been through as a class."
In a procession led by the Sophomores, the Juniors entered Brady Center North and sat facing their friends, teachers, and family. Alex Smith, Gillian Garcia, and Evelyn Martinez conducted the ceremony spoke about the significance of each symbol on the ring. Assistant Principal, Mrs. Erin Krukar, called each Junior to the stage to receive her ring, presented by Principal Mrs. Stephanie Nichtals.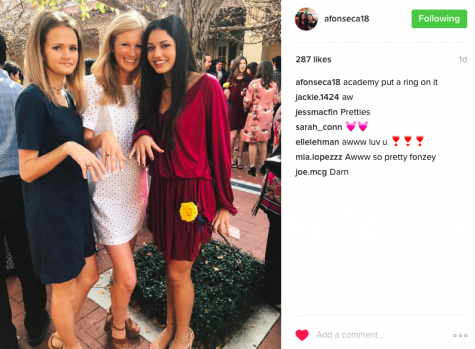 "At the beginning of Junior Ring, I was excited because it's an event that I've been waiting for since I was a freshman. Right before we were about to walk in, I was really nervous because I didn't want to trip on stage or during the procession," said Kenna Weathers.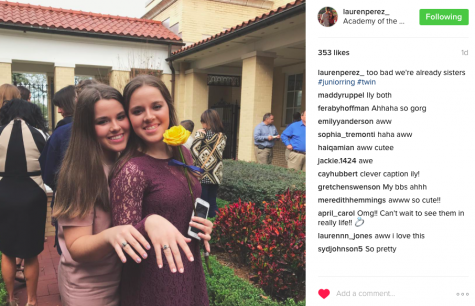 Following the ring ceremony, the audience joined in singing the Alma Mater, and the Juniors filed out through the archway of roses held by the Sophomore class. The Juniors congregated in the courtyard to take pictures with family and friends and enjoyed the privilege of having the rest of the day off to celebrate this milestone.
"I was so happy to have the rest of the day to go to lunch with my family and friends and then go home and relax because we had to get up so early to get ready for the ceremony," said Sophia Tremonti.