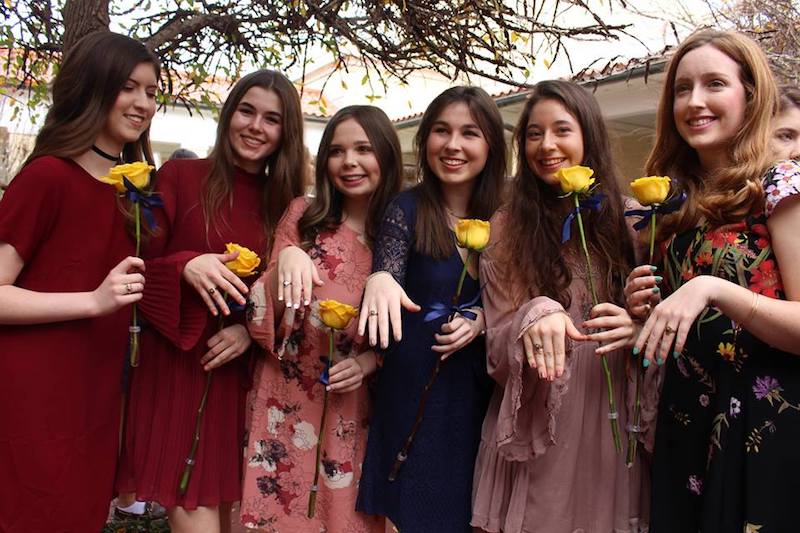 Photo Credit: Kara Manelli (used with permission)
Junior Ring Brings Class of 2018 Into The Academy Sisterhood
January 27, 2017
Junior Ring has always been a tradition at Academy. On Friday, January 20, the class of 2018 was officially welcomed into the Academy sisterhood when they received their rings.
The ceremony began as the sophomores processed into the Brady Center, followed by the juniors. Alex Smith read an introduction and then welcomed President Arthur Raimo to speak. Raimo took this opportunity to congratulate the juniors, remind them that they are beginning to enter into their adult lives, and tell a personal story about his wife and the value she puts on her own Academy ring.
Following Raimo's speech, Evelyn Martinez took over the mic and spoke about the significance of each aspect of the Academy ring.
Recap: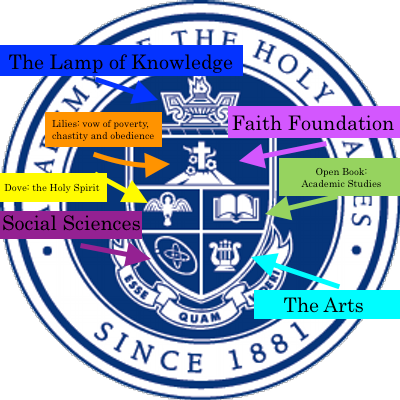 The juniors were then called up one at a time by Vice Principal Erin Krukar. They received their rings from Principal Stephanie Nitchals on stage and took a quick photo.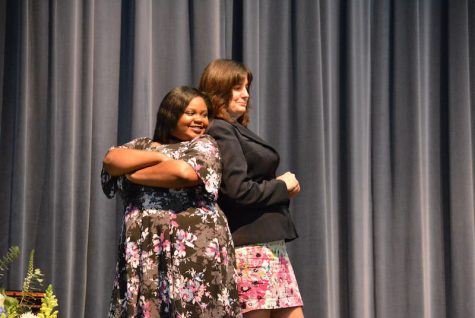 After each junior was called up to receive their rings, the ceremony ended and the other high school students were dismissed. Unfortunately, there were issues with cake distribution and overcrowding in the courtyard. However, the ceremony as a whole was executed flawlessly.
When asked what she thought about the experience, Junior Jules Lavoy said "I thought that all of my sisters looked really beautiful and felt that the ceremony truly bonded us."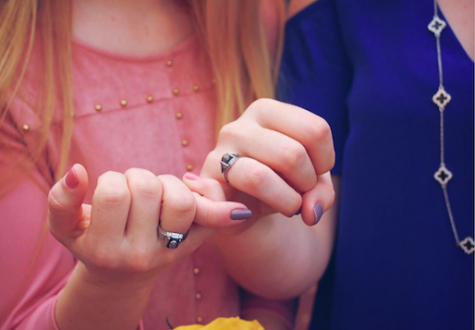 Senior Lindsay Calka reflected on her own experience last year and said, "I could tell that the juniors were really excited. When I first got my ring I couldn't stop staring at it, and they have been doing the same thing."
The Junior Ring Ceremony marks a shift from being an underclassmen to beginning to enter into senior year- a time when students find themselves becoming true leaders. The day is special for juniors and they are likely to remember their ceremony for a long time.