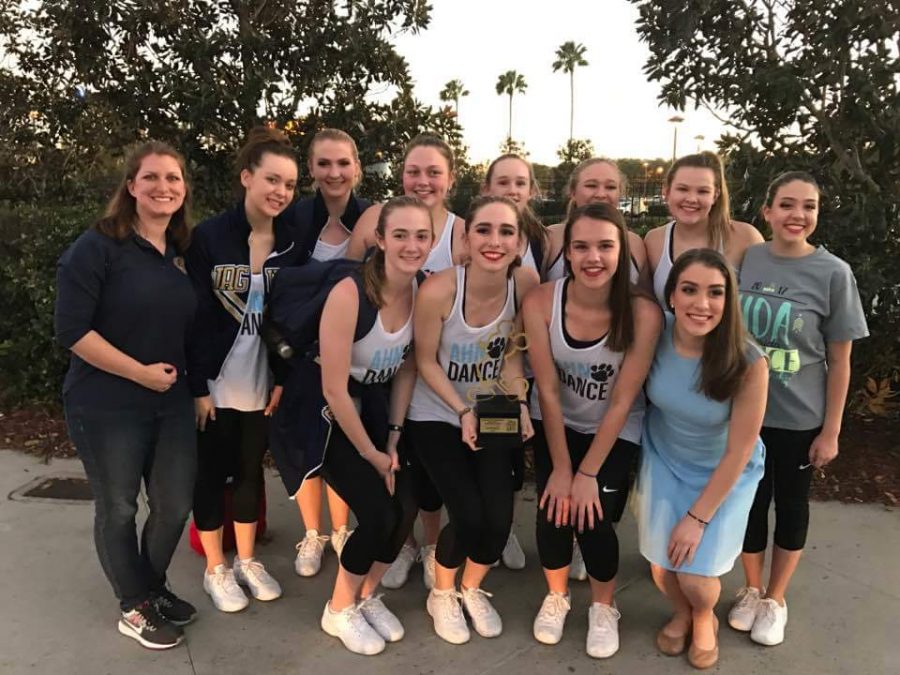 Photo Credit: Stefanie Zummo (used with permission)
Jaguarette Dance Team Performs at Disney Springs
February 23, 2017
The Jaguarette Dance Squad had the opportunity on February 11 to perform on the Disney Springs stage in a showcase of dance and musical theatre. The team received a Golden Mickey award at the end of the day for their outstanding performance that received a standing ovation from a crowd of over 200 people as well as people passing by.
The team began their day at Epcot for a private dance workshop with a Disney choreographer and cast member. They learned choreography to "I Wan'Na Be Like You" from The Jungle Book as well as "Friend Like Me" from the Broadway musical, Aladdin.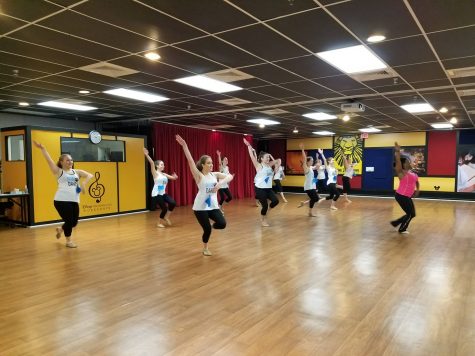 After learning all of the choreography the girls were told they were being filmed for Disney cast members to watch their final performance. Once the music started, Goofy came out from behind a curtain and danced with them.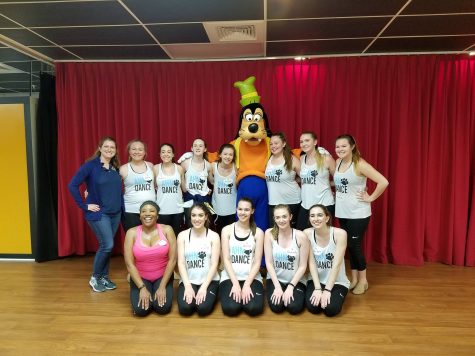 That afternoon the girls returned to Disney Springs to rehearse for their big performance.
The team as a whole performed four group dance numbers. In addition, Senior Danielle Gutierrez and Junior Gracie Wipfli performed a duet to "Lips Are Movin" by Megan Trainor. Seniors Rachel Tata and Emily Hoerbelt as well as sophomores Morgan Tata and Ella Jurusz sang solos from famous Disney princess movies.
Senior Rachel Tata, who sang "Part of Your World" from The Little Mermaid said, "It was an honor singing on a Disney stage. I was pretty nervous to sing in front of the large audience we had but I wouldn't trade the experience for anything."