Student Council Visits FASC
February 26, 2017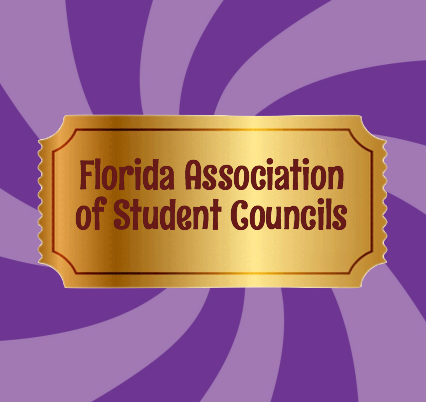 Over this past weekend, Student Council members from all over the state of Florida attended the Florida Association of Student Councils State Conference, commonly referred to as FASC. The conference was held at West Florida High School in Pensacola, FL. There, council members learned how to be more effective leaders in not only their council positions but in their community as well.
We departed early on Thursday morning to begin our long drive up to the panhandle of Florida. During our eight-hour drive up the state, we enjoyed the road trip tradition of breakfast at Cracker Barrel and meeting up with students from Lake Placid High School.
After a total of 11 hours in the car, we finally arrived at our hotel in Pensacola. Later on, the students from Lake Placid and I helped to unload all of the tables and chairs for the soon-to-arrive 1500 council students from the entire state of Florida.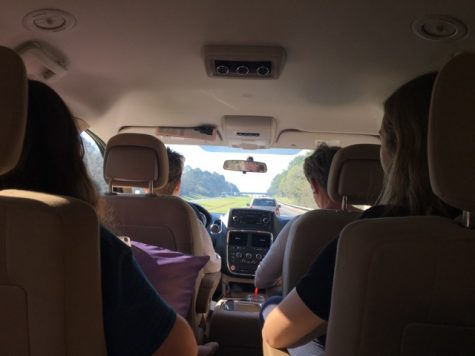 The first day of our trip included visiting the Naval Aerospace Museum on the Pensacola Naval Base and a lunch stop at the Pensacola Mall. Later on, we returned to West Florida High to enjoy dinner with all of the many student council members that had arrived through the course of the day. We finished off our long day with a meeting with our entire district (D-four) and a general session with everyone at the conference and our first keynote speaker, Jermaine Johnson.
This whole FASC thing might just be coming together after all #FASC2017 #GoldenTickettoLeadership pic.twitter.com/QobttwuHbl

— Jake McDonald (@jacobmcdonald__) February 3, 2017
The second day and our official first conference day began early in the morning at an 8:00 meeting with our Districts. After learning our district chant and receiving our t-shirts for the next two days, we returned to the Gym where we had our second general session. There, Houston Kraft (another motivational speaker) talked to us about love and its many forms. Later on, after being dismissed by our FASC President, one member from each school was required to report to the school's auditorium where there we discussed resolutions. After our four-hour resolutions meeting, we finished off another long day with a third general session (with motivational speaker Mawi Asgedom), a tasty dinner, and concert on the lawn with District one's own band "AfterParty"
Our third and final day at the conference was personally my favorite day. We began by meeting in the Gym once again for our fourth general session. After the FASC President called the meeting to order, we were energized by District One with songs such as "Form Banana" and "Boom Chicka Boom" (AHN classics). Once awake and pumped up, students from the Labelle Performing Arts Center performed various dance routines for all 1800 of us. Later on, all the members of every student council voted for who they believed should be elected as their new state Parliamentarian, Secretary, Treasurer, Vice President, and lastly President. While it was easy to elect Parliamentarian, Secretary, Treasurer (being as they ran unopposed), selected delegates from each school were required to do a ballot vote for Vice President and President.
After the many ballots were counted multiple times, it was finally decided a run-off was required between three of the five schools running for President. The ballots were tallied once again only to find out that a second run-off was required between the two final schools. To help lighten the mood and allow enough time for the ballots to be checked once again, a local band performed for all of the students. Lastly, the newest FASC President was announced. District four's very own Palmetto Ridge High School.
The final remarks were made by the current FASC officers, and the newest officers were finally elected. After finishing our fifth and final general session, we were all invited to a Chocolate Overload and dance party in the Gym, to end our long and busy weekend off with a bang. We were finally loaded onto our buses and returned to our hotels, to rest up for the long car ride in the morning ahead.
Thank you District 4 for an amazing weekend! #FASC2017 #D4FASC17 ❤☀ pic.twitter.com/BfeOsAwyvZ

— FASC District 4☀️ (@fascd4) February 20, 2017