Academy Girls Show Off Their Blogs
March 7, 2017
Nom is the Word
Junior Evan Greek has created a food account inspired by her love for cooking and creating new flavors involving different and healthy foods. Her catch phrase or word is "nom" which influenced her Instagram name Nom is the Word. Greek's food blog has become increasingly popular, she is up to 178 followers as of now and is on a upward slope of popularity.
Greek's inspiration for starting her account began by growing up baking with her grandma. Every weekend and holiday she would bake with her mom and grandma, and from those experiences she cultured a passion for food. After moving to Tampa over the summer, she began to take pictures of food she made or that she ate when she went out to dinner.
Greek said, "I have always wanted to put all of my photos in one place, so I made a food Instagram account and I hope to create a food blog soon where I can write in detail about recipes, restaurant reviews, and tips."
Sketchy Maddy
Maddy Ruppel, a junior, loves to sketch and draw during her spare time and decided to create an instagram account specifically to share her art. Ruppel's account advertises her love and talent when it comes to sketching.
Ruppel said, "I wanted to make an account specifically for my sketches so I could post them whenever I finished the ones I liked."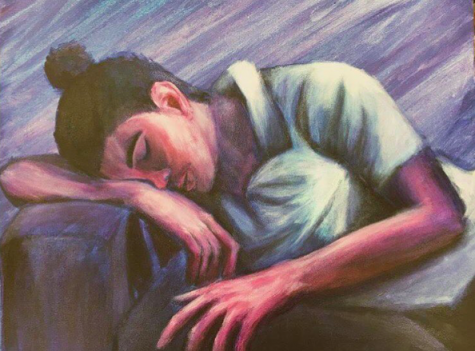 Although it is a challenge, Ruppel is considering going into AP Studio next year to advance her skills and further her art career.
The 813 Breakfast Club
The 813 Breakfast club is an instagram account that covers various aesthetically pleasing meals that Academy girls get after their runs for cross country or track practice. The account features many delicious and nutritious meals from restaurants and coffee shops around South Tampa.
Winston Charles the Pug
Winston Charles the Pug is an instagram account "managed" by Vanessa Alvarez' adorable pug. The account is mostly comprised of cute pictures of the dog in everyday life. Winston is portrayed to love eating and sleeping and is known as the "pugliest pug of all pugs."