Photo Credit: Haiqa Mian/ Achona Online
Academy Prom Dos and Don'ts
March 21, 2017
With prom quickly approaching on April 22, Academy girls have started planning their night.
Math teacher and Prom Committee Chair Anne Mikos says, "Academy's dress restrictions are in place to help ensure that prom remains a formal event. Our ladies are going great places in their lives and will no doubt be invited to formal and exclusive events in the future. Think of prom as an opportunity to practice your formal wear!"
To ensure that girls dress appropriately and have an amazing time, here is a list of do's and don'ts to make prom perfect.
Don't: Get a dress that has cut-outs.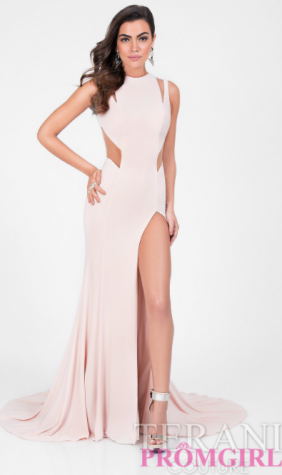 Do: Wear a dress that covers your midsection and sides.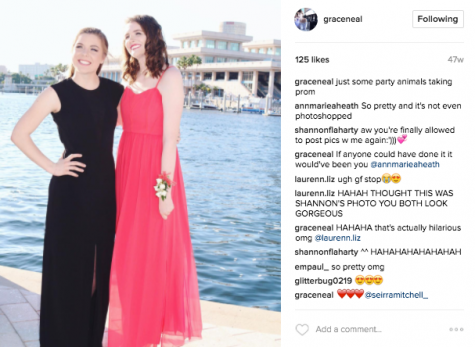 Don't: Get a dress that has a deep V-neck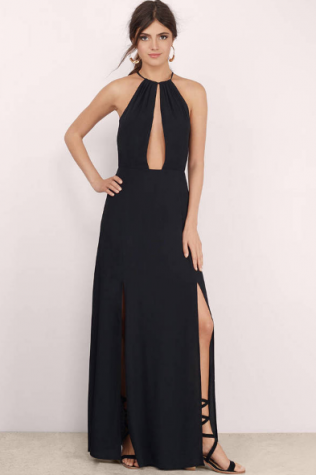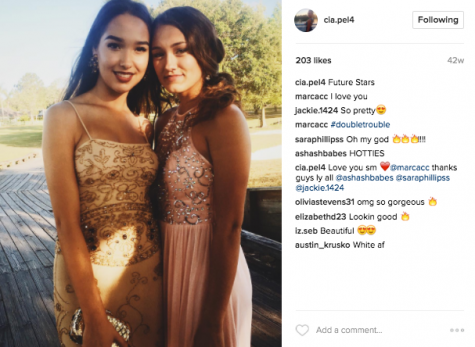 Do: Show Prom Committee Chair Anne Mikos or Vice Principal Erin Krukar ahead of time to verify if a backless dress is acceptable.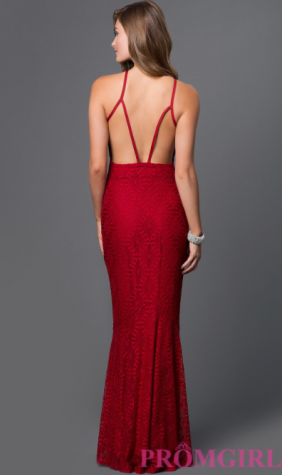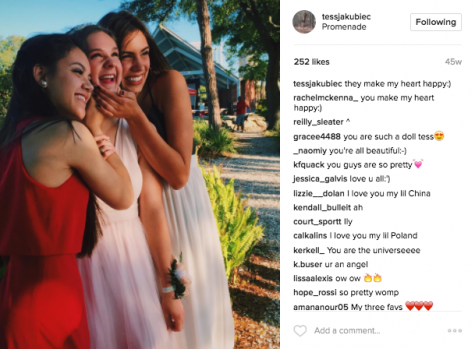 Don't: Have a two piece prom dress.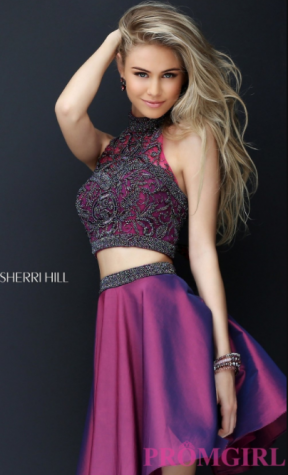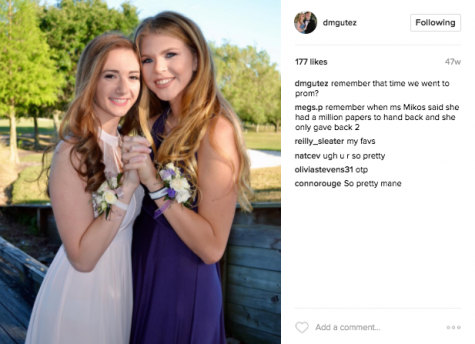 Don't: Wear a dress that is too short
Academy girls traditionally wear long dresses to prom, but it is not required. If a short dress is a possibility, make sure that it is no shorter than five inches above the knee.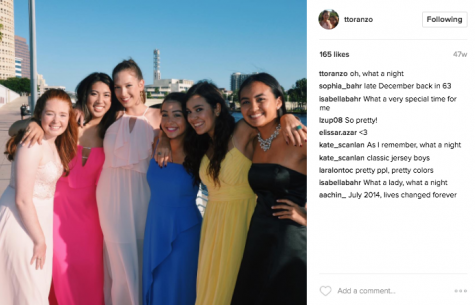 Don't: Wait until the last second to find a dress.
"I bought my dress the week of prom…I had been searching for a month online and I couldn't find anything. I ended up going to 3 different malls to find a dress and then they didn't actually have my size so I had to have it tailored. I honestly wasn't a big fan of my dress so I recommend that girls should start shopping for dresses early and be dedicated, don't just scroll through Lulu's mindlessly because they also sell out fast." says senior Kathryn Byers.
Do: Take lots of pictures.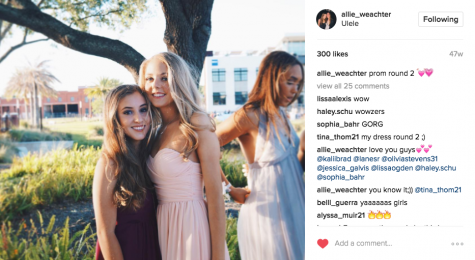 Do: Have fun.
The prom location will be kept secret until April 7, and the theme will be announced April 20. Tickets will be $60 per couple or $45 per person. Tickets will be sold from April 3 to April 7 in the courtyard before school and outside the senior lounge at lunch. In order to purchase ticket(s), make sure to have both the dance policy form and emergency contact form signed, as well as cash or a check made out to AHN. For more information on prom and a copy of the required forms, refer to the student information section on Haiku.