How To: An Ambassador's Guide to Phonathon
March 22, 2017
The 2017 AHN annual Phonathon was a record-breaking success with the help of the Ambassadors and Alumni staff. Over the course of three days, February 26-28, the students involved in the Ambassador club called more than 1,800 alumni to ask for donations that will benefit AHN scholarships.
To continue this success in the future, Ambassadors must be prepared with background information and a positive attitude.
Here are 5 tips for a great Phonathon experience:
Know About the Fund
If you're calling to ask for money, you should know where the money is going.
Alumni Director, Patty Bohannan, said, "If the donor says unspecified, the money goes towards the Annual Fund, which is used to offset everything tuition does not cover for a student. They could also specify that they would like their donation to go towards a specific scholarship."
Attend the Training Session
The new members of Ambassadors had a training session on February 22, the Wednesday before Phonathon, to practice their calling skills and go over the script. Food was also provided.
Sophomore, Adrianna Radice, attended the training session and said, "There were donuts and I was very happy."
On using the script, she said, "The script we're given can be helpful for the first few calls, but it ends up being too robotic for me. When I'm talking, I just sound like I'm reading from a script, and I don't like how detached it sounds. After awhile, I started to change it up my own way."
Be Informed About the Information Sheets
Each shift, every Ambassador gets a stack of information sheets about the alumni that contain past donations, graduation year, and sometimes even special personalized notes from Bohannan. For example, Bohannon might note that the alumnus was Student Council President, which can be mentioned to spark conversation during the call.
Alumni-event coordinator, Mrs. Martinez said, "The information sheets compile data that began when an alumnus registered at the Academy, the Boy's Academy, or Sacred Heart. We start making information sheets when the alumnus is five years out from graduation to allow time for college and a year of working income."
Be Prepared for a Long Shift
There are more than 1,800 alumni to call, so every Ambassador has to be on their A-game. Politeness, cheeriness, and most of all, efficiency, guarantee that each Ambassador will reach her goal amount of donations in her three-and-a-half hour shift .
Learn From the veteran Ambassadors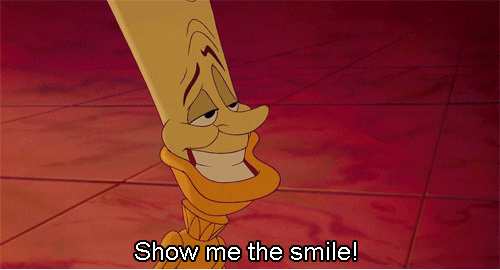 Photo Credit: Courtesy of Giphy.com
"My best advice is just to be yourself and be polite," senior, Lara Lontoc, said.