Seniors Share Some of Their Favorite Memories at Academy
March 22, 2017
AHN's senior class of 2017 has been through it all together. From freshman orientation four years ago to graduation in May, many memories have been made and will contribute to the legacy they will leave.
The class of 2017 has always been known for going all out during Spirit Week and Halloween. Ever since freshman year, the student body has always been impressed with the coordination and creativeness of their costumes. 
Senior Haley Schumann said, "Dressing up as frat boys and running through the freshman locker room was one of my favorite memories from sophomore year."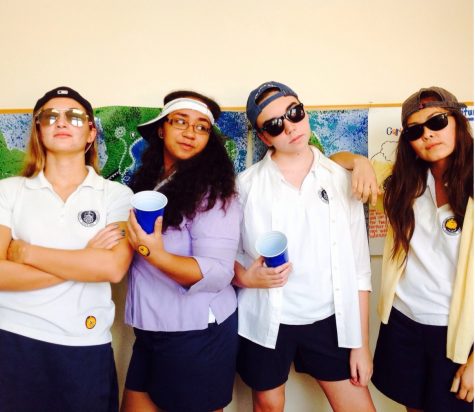 The senior class of 2014 passed the high coveted sword of Gryffindor down to this year's seniors their freshman year. The tradition of the sword of Gryffindor began six years before the seniors received it, and is always given to the favorite grade of the graduating grade with the sword. 
Senior Jhuztin Honrado said, "Getting the sword from the seniors our freshman year meant so much to us because they were always behind us and protecting us and truly treated us like their little sisters."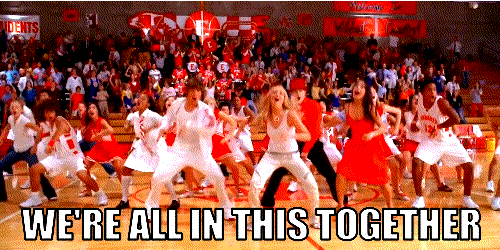 The senior class also has faced some trouble in the past with incidents such as throwing a beach ball out of the senior lounge window.
Senior Anne Marie Yatsula said, "When the incident occurred, I was traumatized; I don't get in trouble, and I felt so dumb for throwing a beach ball out of a window. When I learned that the lounge would close because of my actions, I was worried that all the other seniors would be angry with me. That was not the case. Everyone was there for me and backed me up."
Over the girls' senior retreat, a huge game freeze tag and singing along to High School Musical successfully wrapped up the bond that they had been working on for four years. 
Senior Jessica Zachary said, "Singing "Breaking Free" for the first time freshman year and then again at Senior Retreat was amazing. One of the best parts of our senior retreat was randomly playing a huge game of freeze tag in the middle of one of the activities."