Sophomores Embark on College Trips
March 27, 2017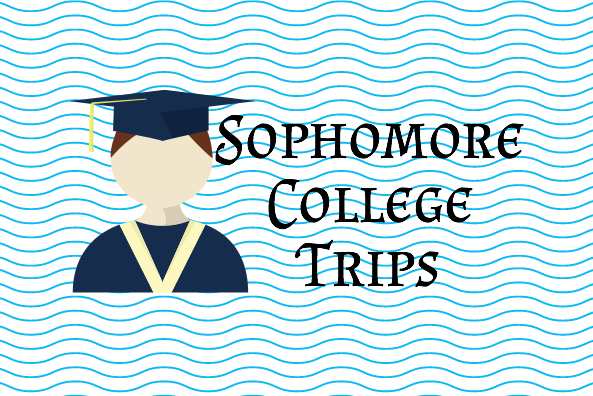 With Mini-Course Week last week, students at AHN were ecstatic to take part in this weeklong tradition. From mission trips, to Disney getaways, and even internships, students were able to try something they have never done before.
Sophomore Morgan Farrior said, "I loved visiting colleges a lot over Mini-Course Week. It allowed me to really get a feel of what the colleges were like, without having to worry about missing school back in Tampa!"
Loved telling our @toffeetogo story & meeting "future entrepreneurs" at @holynamestpa's mini-course week! #AHN #AHNAlumni pic.twitter.com/WNmrcjZLo5

— Toffee to Go (@ToffeetoGo) March 17, 2017
Although many students believe that college trips during mini-course are meant for juniors and seniors, five Sophomores this year decided to use their mini-course week this year to visit colleges they plan to apply to.
Sophomore Gloria Bufano said, "Even being just a sophomore, I really enjoyed visiting these colleges. Visiting Saint Matthew's College and New College really opened up my mind to what colleges I plan to look for."
AHN Sophomores visited universities to learn more about what they have to offer. From New York to Colorado, these students really got a feel of the college atmosphere in their tours over break.
Sophomore Isabel Laboy said, "I visited Columbia University, NYU, and Fordham University all in New York, while enjoying the chilly weather conditions! I planned on also visiting Boston University in my time up north, put plans were changed when a blizzard struck up north."
While these AHN sophomores have a couple more years to decide what colleges they'd prefer to apply to, visiting early allows them to get a feel of a college environment. In addition, touring a wide range of colleges lets students develop a better understanding of what qualities of a college they personally like (class size, types of majors, etc.). So to all incoming sophomores, it's never too early!