Students Take Over Mini Course Week
March 7, 2017
Mini Course Week is an opportunity for students to learn about new activities, branch out on community service trips, attend college trips, and even go to Epcot. Many students offer to help history teacher and Mini Course Week coordinator, Dana Nazaretian, by volunteering to teach other students about something they love or do outside of the classroom.
---
Braiding: Sophomore Ella Jurusz is teaching all there is to know about braiding on Monday. This course introduces the basics of braiding and will venture into multiple other fun hairstyles.
Jurusz says, "There are many types of braiding styles, but we will start with the basics such as regular and french braids."
---
Disney and Desserts: Morgan Tata and Colleen Duffy are two sophomores ready to dive into Disney and desserts. On Tuesday, they will incorporate everyone's favorite childhood memories into a nostalgic day of fun while indulging in fine desserts.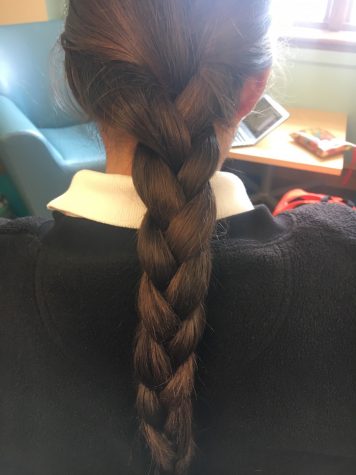 Tata says, "Everyone will be satisfied with these delicious treats and enjoy Disney films from the past."
---
Jewelry Making: Senior, Domenica Howard, will be teaching students how to make jewelry from around the world. They will see jewelry that has been worn by famous people and will have the opportunity to make their own.
Howard says, "My grandmother loves jewelry, she travels the world and loves watching people make it. After learning how these people do it, she wanted to pass it on to others."
---
Makeup: Sydney Sommer, senior, Olivia Traud and Mia Cardoso, both juniors, are helping out with the SFX Halloween makeup. They plan to teach the students techniques on how to create realistic wounds and skin effects by watching demonstrations up close and observing the use of everyday items to create gruesome effects. Some of the looks they plan on doing are simple cuts, zombie bites, and bullet holes.
Cardoso says, "I always thought special effects makeup was super interesting and I wanted to know more about the mechanics of on how to create the look. When Olivia first asked me to help her with some of her makeup I was really excited."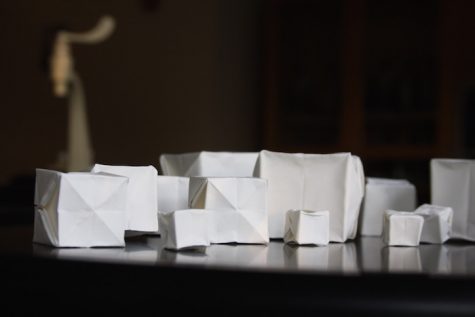 ---
Caribbean Dancing: Lyric Vickers, junior, will be teaching all about Caribbean dancing on Wednesday. This class is a chance to feel and see the culture of Caribbean, by learning two to three dances.
Vickers says, "This will be a fun activity and also a great exercise."
---
Origami: Lara Lontoc is teaching students how to make origami. She will be teaching them how to make a swan, a blow-up box, and a bunny. She got into origami in the third grade, when her mom bought her a book about it from the book fair. Since then she has looked online for more tutorials.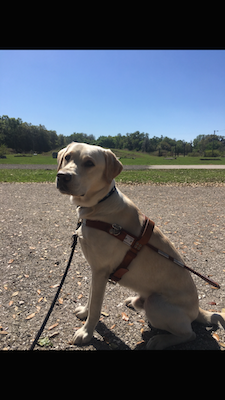 Lontoc says, "I love the idea of making something out of a piece of paper, without cutting or anything else other than folding."
---
Crochet: Junior, Isabella Onken, is teaching all the basics to academy students, on what they need to know to make the coolest crochets. Students will be working hands on with these crafts, adding a new hobby to their list.
Onken says, "This is a great craft to give someone something homemade to a friend or relative."
---
Southeastern Guide Dogs: Devin Folkman will be teaching about the Southeastern Guide dogs organization with power points, touching videos, and pictures of her own experience as a puppy raiser.
Folkman says, "I think everyone will enjoy hearing about Southeastern Guide dogs, especially since there will be my cute puppy to pet at the end."