The Pros and Cons of Taking AP Exams
March 9, 2017
With the end of the third quarter quickly approaching, AP exams are right around the corner. Because AHN girls are given the privilege of deciding if they want to take their exams or not, it is a decision that is heavily weighed by both the student and teacher together during the individual teacher-student meetings that each AP teacher holds with every girl to discuss whether they should take the exam or not.
Some of the benefits of taking AP exams are:
1. If the student passes, they will receive a college credit.
Senior, Ellie Abdoney says, "Before deciding which of my AP exams to take, I looked up the score I will need in order to receive a college credit at Auburn, where I will be attending next year, because I know it is different at every school."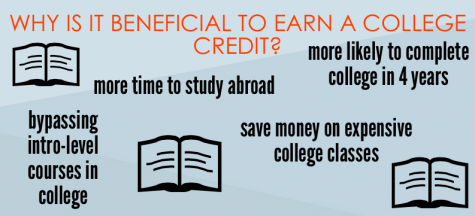 2. Passing the exam will help the student stand out in the college admissions process.
Junior, Claire Obeck says "On most of the college tours I have been on, they have all suggested that submitting the AP exams you have passed to the college looks impressive."
3. Passing the exam will assure the student of their college preparedness and make them feel more confident.
Senior, Julia Prince says, "Last year I took the AP Human Geography exam, and I do not regret taking it at all! I passed, so I got the benefit of a college credit, but I also now feel confident about my knowledge in the subject, which makes me feel more prepared for college next year."
In AP classes, you can set bigger goals for yourself & do things you never thought possible. Register for the fall. https://t.co/L5DqQmmX9o

— The College Board (@CollegeBoard) March 3, 2017
However, there are also some negative things about taking the AP exam:
1. AP Exams are expensive.
Senior, Zoe Cuva says, "For one of my AP exams, the college I am going to will only accept a four or a five, and I am not confident that I can score higher than a three, so I have chosen not to take the exam, because it would be a waste of $90."
2. Studying for AP Exams can be time consuming.
Senior, Devin Folkman says, "I decided not to take the AP Environmental Science exam because it usually takes me forever to study really hard for just a test, and I knew that studying for an AP exam would take up a lot of my time, which would not be worth it if I did not pass."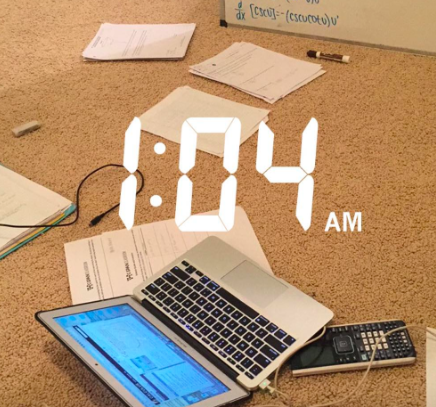 Because there are both advantages and disadvantages of taking the AP exams, the decision is a personal choice that comes down to whether or not the student feels as though they have the ability to pass the exam and receive the benefits that a passing score rewards to them.