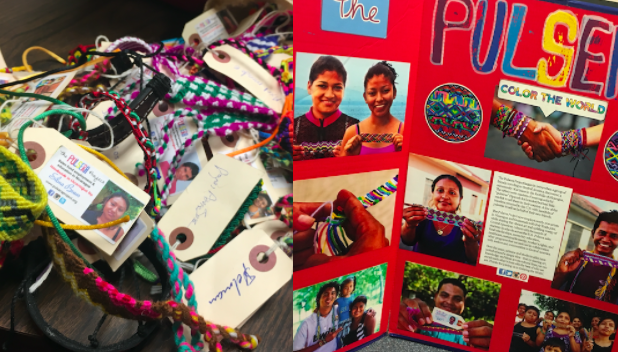 The Pulsera Project Inspires Social Justice Club
March 30, 2017
This year, SJC President, Junior, Alexandra Smith, brings the Pulsera Project to AHN in order to promote awareness of fair trade employment in Central America. The Social Justice Club, at the Academy of the Holy Names, has a main purpose of promoting awareness of the three core SNJM social justice issues of water, human trafficking, and immigration. Social Justice by definition is "justice in terms of the distribution of wealth, opportunities, and privileges within society."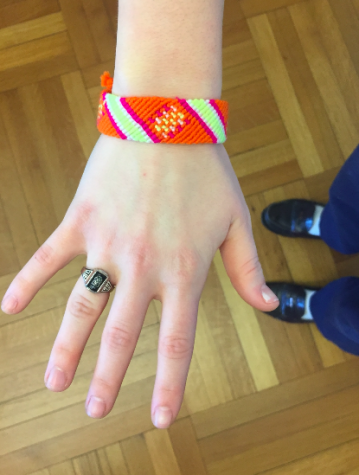 A few activities that the club provides are short presentations to elementary school students, fundraiser events, and the creation of small posters to be hung around the school to raise awareness of issues discussed. Thus, the collaboration with the Pulsera Project was started. They provide sustainable fair trade employment and dramatically expand economic opportunities for nearly 200 artists in Nicaragua and Guatemala.
The Pulsera Project's mission is "to make the world a more colorful and just place by educating and empowering Central American communities and U.S. students."
Smith says, "This is our first year hosting a Pulsera sale at AHN, but Social Justice Club hopes to continue the tradition for years to come. The sale began at Powderpuff last week and will end this Thursday."
The projects are guided by a philosophy of empowerment. Rather than giving things to people, we empower people with the skills, opportunities, and education that allow them to provide for themselves and their communities.
How it works:
The Pulsera Project company buys handwoven pulseras from nearly 200 artists in Nicaragua & Guatemala, employing them in full-time jobs with Fair Trade wages, and providing a market for their products in the United States

"Pulsera", translated from Spanish to English means bracelet. Photo Credit: Chloe Paman/Achona Online

1-2 week sale that will empower these artists while your classmates learn about Fair Trade and social justice issues in Latin America

Pulera sale, sharing the art and stories of the Pulsera Project with the school will take place. All pulseras sell for $5.

After each sale, no matter how many bracelets are sold, students send back all of the money made and any remaining bracelets to the company.

They then send the unsold bracelets to the next school sale, wherever it may be, and the money is sent to the artists in Nicaragua and Guatemala.
The proceeds made from the fundraisers will support educational programs, scholarships, workers' rights, community development, housing programs, youth shelters, and a wide range of other projects that empower the artists, their families, and their communities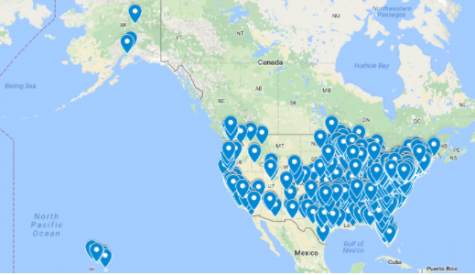 Smith says, "I found the company when researching last year, and immediately fell in love. I knew that our club wanted to fundraise in a different, meaningful way, and the Pulsera Project almost seemed meant to be. "