The Seniors' College Process Coming To An End
March 30, 2017
As April 1 comes around the corner, the seniors are hearing the last decisions from their colleges. April 1 is notorious for being the day that the lingering schools release their decisions for the students. From then, the seniors have until May 1 to submit their payment to the school they choose.
Senior Naomi Youakim says, "I'm still waiting on a few schools and I'm just ready to know by now. It's stressful to wait so long for these decisions to come out then have to make your choice in the short span of a month."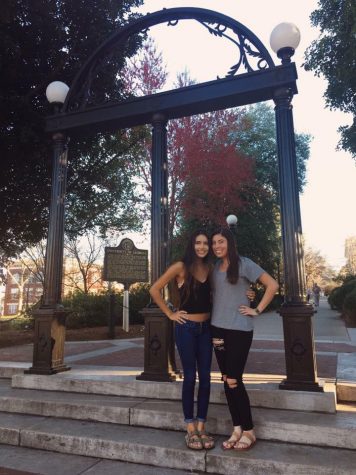 Many students wait to spend the money to tour schools until they get in, but since some decisions come out so late, they are restricted on which ones they are able to visit. Within the month of April, seniors have many events that they want to be in town for, including prom, water wars, and the running of the halls, so many are hesitant to take trips.
Senior Alessandra Nies says, "After the decisions come out in the last week of March, I have only one month to go and visit all the schools I got into, which is annoying because my schedule is already so full for the month of April."
Many of the schools who decide to wait last minute on Regular Decision notifications are the ones with the lower acceptance rates, also known as many people's 'reach schools.' A reach school is one that a student has the ability to get into, but it is not guaranteed, and many times these schools also happen to be the student's dream school. So seniors are left not just waiting on another college decision this late into the year, but the college they want to attend, which can cause twice the agony of waiting.