Credit: Nicole Browne/Achona Online
Academy's First Dress Drive Is Established By Alumna Mollie Johnson
April 3, 2017
Academy Senior Lizzie Dolan, who is currently working with Alumna Mollie Johnson, has started a Dress Drive for students at the Academy who struggle to find a new dress for every dance. This year the drive is geared towards making sure that students who want to go to prom have the opportunity to do so, even if they do not have a dress or cannot get one for the event.
Dolan has been encouraging students to donate their dresses to the Drive. Donors can choose for their dresses to be sold or rented to another student. To rent a dress will cost $10 and to buy one outright will cost $20. The money raised from this drive will go towards the senior endowment.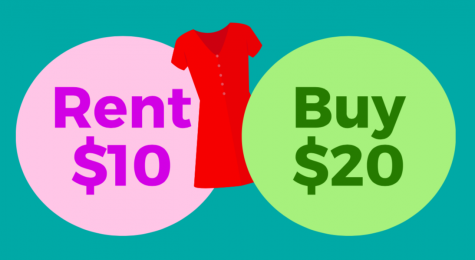 Dolan said, "I love the idea that the money we raise will go back to students with financial need through scholarships. That's what the senior endowment is all about- giving back to the lower classes and upcoming students."
Dolan hopes for the dresses to be collected within the next week so that students who are interested in either renting or buying one will have time to try it on before prom. To get in touch with her, email her at [email protected].