An Open Letter to Achona
April 26, 2017
Dear Achona,
May I just say, it is bittersweet that we have made it to this point. Over 60 stories later and we have officially met our last.
I started as a staff writer, clueless of what journalism entailed. I was a shy, nervous, and panicky sophomore who was simply trying something new. Today, I leave you as one of the editor in chief's who is beyond proud of what you have become.
This site has introduced me to my passion; something I struggled to find. It introduced me to the world and taught me the significance of being knowledgeable, curious, and well versed. I learned to never put "th" or "nd" when writing numbers in dates and to always write out numbers that are ten and below. I also learned important life skills such as time management, dedication, and ambition.
I will forever miss the endless panic that comes from not knowing what to write about on story idea days as well as the explosion on Facebook pages asking for quotes and photos for articles. There is nothing more memorable than going out in public wearing my Achona shirt and having people ask, "so, what's a-cho-na."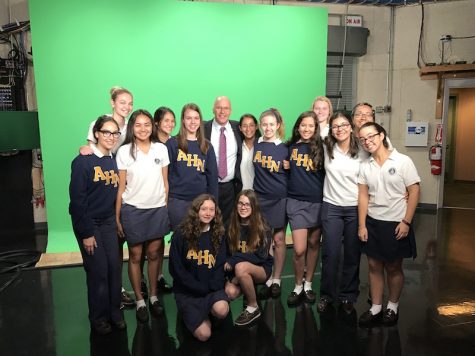 Thank you for introducing me to some of the most amazing, intelligent, and intriguing people who constantly have something fascinating to say. You taught me the importance of having a voice and speaking up when you care dearly about something. I can easily say these next four years will be different not writing for you, but I will take everything I learned from you and carry it with me forever.
When I think of my fondest memories at school, one of the first things I think of is writing for you and the memories I hold from this class. I will never forget the many times Mrs. [Melissa] Leblanc reacted out loud to stories, whether she was dying laughing or saying "awe" to nostalgic moments mentioned in many articles. Also, may I add, I have no idea what I will do with Mrs. Leblanc's confidence boosters on Haiku, which were basically little notes about how we did on our articles.  I will forever remember the countless amount of times Caroline Lozo (Class of 2014) asked to be quoted every time a staff member mentioned needing quotes. I will forever be grateful for the abundance of laughs I shared with my fellow staff members while playing MASH and calling GhostBusters. I remember aspiring to be an editor of any kind, and nearly having a heart attack when Mrs. Leblanc went one by one announcing positions.
I will miss [Senior] Olivia Stevens texting me, saying "Listen, I know you aren't my editor but I need to ask you some questions."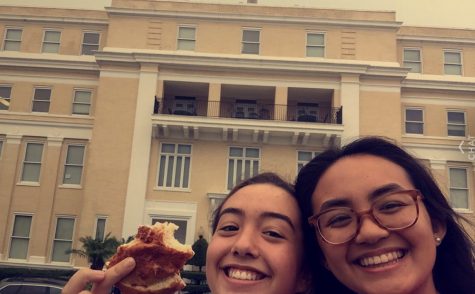 A significant part of this class was spent editing and brainstorming with Anna [Padron]. I will never forget the countless amount of times we ran to Ms. [Megan] Dubee for quotes where we ended up learning about the greatness that is Trader Joes. I will forever miss hearing Anna turning to me every class to say, "hey Vanessa, edit my story."
I will forever miss the passion that runs through this staff. This group of young women is the most talented, ambitious, and dedicated group of girls I have ever met in my life. They are all so incredibly creative and may I say, it's inspiring to see the way they think and work.
During my most stressful of days or worst of weeks I looked forward to coming to school because I realized I would be writing for you. You gave me a sense of stress relief and excitement that I needed so dearly. You gave me something to love, something to cherish.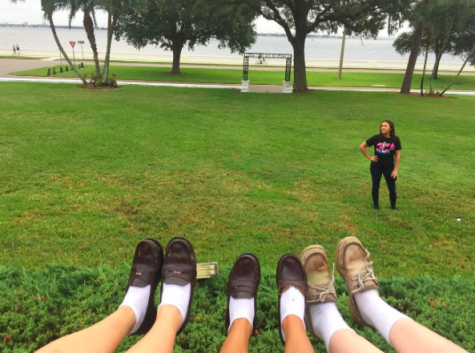 So thank you, Achona. Thank you for giving me quarterly bagels. Thank you for teaching me basic journalistic skills such as writing about things that actually matter and using photo credits. Thank you for introducing me to the kindest upperclassman who I otherwise would have feared. Thank you for giving me something to be so incredibly passionate about. Thank you for giving me a voice.
Most of all, thank you for spending every other day with me for the past three years. It has truly been splendid.
Best wishes on the years to come,
Vanessa
P.S. Don't you worry, even though I won't be in class working with you nearly every day, I will continue reading you in college because what's life without Achona?