Prom 2017 Takes Place at Regent in Riverview
April 25, 2017
On April 22, Academy's 2017 Prom took place at The Regent in Riverview with the theme "Enchanted Forest." After careful consideration from the prom committee, headed by math teacher, Anne Mikos, this venue was finally chosen due to its elegant and classy style and because it perfectly complimented this year's romantic theme.
To choose the venue, the committee narrowed down their options after reviewing past dance venues and hearing the opinions of the seniors who attended the prom last year. Other places considered for the prom included venues such as The Florida Aquarium and The Dali Museum.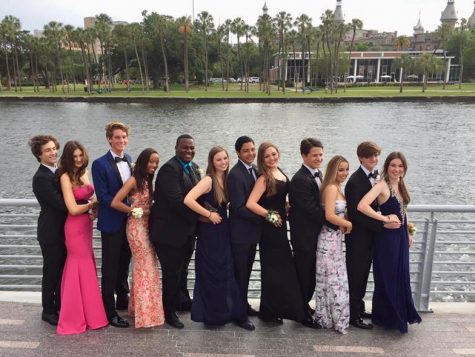 Committee member McKenna Weathers says, "The Regent was actually our backup venue because our number one choice was too expensive, but we ended up loving the simplicity of the venue and how we could make it work with whatever theme we chose."
The biggest change that was made for this year's prom was not serving dinner at the dance. After serving dinner at last year's prom, many students did not want to eat dinner this year because they felt it took away from the actual dancing.
Senior Karianne Buser says, "I am happy they decided not to have dinner at the dance because I got to eat with my friends and eat what we wanted to eat."
Instead of serving dinner, refreshments and desserts were available for the students.
Another change made to the dance was the announcement of this year's yearbook senior mentionables, announced by Principal Stephanie Nitchals. This year's mentionables are as followed: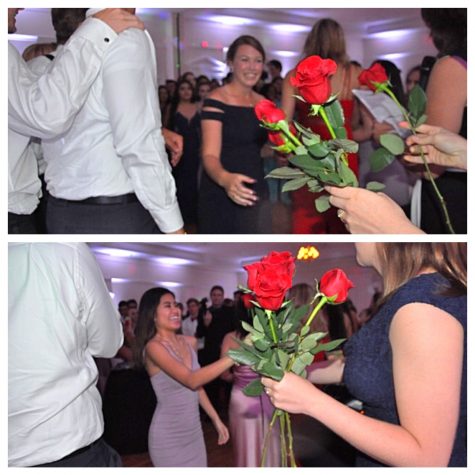 Most Academic: Bruni Neufeld
Most Athletic: Lara Lontoc
Most School Spirit: Ashley Lambert
Most Artistic: Marie Dela Cruz
Most Driven: Anne-Marie Yatsula
Class Clown: Brittany Bramwell
Best Personality: Camille Opp
Best Laugh: Abby Morris
Best All Around: Lizzie Dolan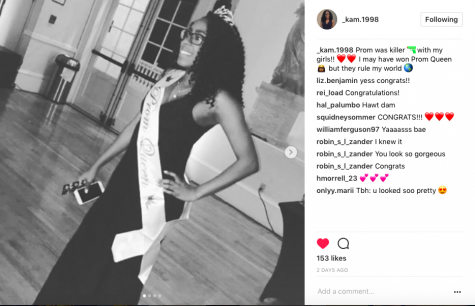 As well as the mentionables, the announcement of the Prom Court also took place.  After a vote from the senior class, this year's Prom Court consisted of Julia Prince, Samantha Stagg, and Prom Queen, Khalea Armstrong.
Armstrong says, "When my name was announced, my immediate reaction was, 'Oh My Gosh! I won!' and I sprinted from the photo booth to the dance floor. I was jumping and screaming and Mrs. Nitchals had to tell me to calm down so she could crown me."