Seniors Enjoy Grad Bash
April 27, 2017
On Friday, April 21, many AHN Seniors spent their night with Seniors from schools all across Florida at Universal Studios for the annual Grad Bash. The night was filled with food, rides, and music by Jason Derulo. Some Seniors did not attend because of the fact that prom was the next night and the students do not return to AHN until 3:30 a.m. after Grad Bash. However, the ones that attended greatly enjoyed their night with their friends.
Rachel Mckenna says, "I chose to go to Grad Bash even though I was also going to prom the next night because I felt like it was one of those events that I would regret not going to in the future. Although I was tired at prom, I am so happy I went to Grad Bash because I had so much fun."
The buses departed at five p.m and the students passed their time by dancing and singing on the ride. Around two hours later, they arrived at Universal. The park was packed making the waits long for rides. However, students were still able to ride a few of their favorite rides including the Harry Potter rides, Revenge of the Mummy, and the Incredible Hulk. Students were also able to go to Islands of Adventure, the park next to Universal.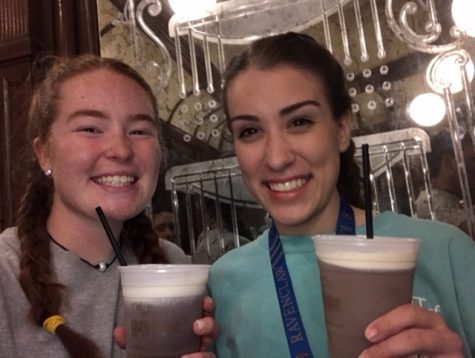 Jessica Galvis said, "My favorite ride was the new Jimmy Fallon ride because the outside, entrance, and lobby area is designed just like NBC studios where his actual show is filmed. Also, the ride itself is more of a simulator ride rather than a roller coaster and the seats you sit in resemble the seats the audience sits in the show."
A little before 11 p.m. Jason Derulo came on and performed some of his hit songs such as "Trumpets", "In My Head", and "Ridin' Solo". Derulo entertained the crowd with his dancing and his backup dancers.
Jenna Maceovsky said, "I loved Jason Derulo because he sang all of the fan favorite songs and he was very engaged with the crowd."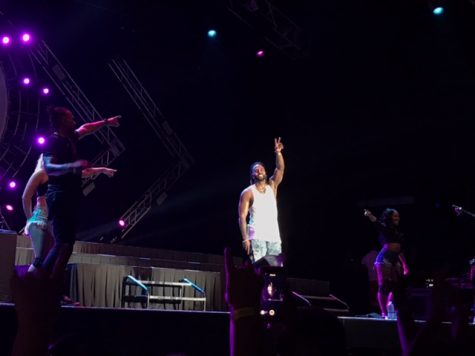 At two a.m., the park closed and the students headed back to Tampa, arriving back at school at four a.m.
Naomi Youakim said, "Grad Bash was definitely one of the highlights of senior year for me."