Student Council Elections 2017-2018
April 24, 2017
Student Council Elections for the 2017-2018 school year took place on Friday, April 21, 2017. Upcoming Seniors could run for president and vice president and upcoming Juniors could run for corresponding secretary, recording secretary, and treasurer. Sophomores and Freshmen can only be representatives. Students who run for office run through the Florida Association of Student Council and have to attend a camp over the summer called the South Florida Leadership Training Camp. The following students were the candidates for the 2017 Student Council officers .
PRESIDENT
Jules LaVoy (member 

since freshman year) says, " 

Over the past three years, I have really enjoyed making an impact on our school. I ran for president because I love helping to put on fun events for my sisters that give us the chance to bond together and talk to girls we don't usually talk to!"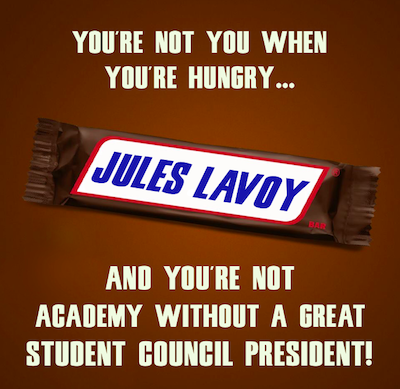 Alex Smith (member since freshman year) says, 

"I have wanted to be president since I joined the club. This school has given so much to me in my 12 years here, and I cannot think of a better way to give back to my peers and the school as a whole."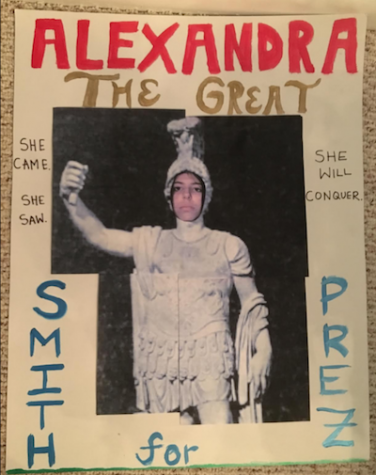 Haley Palumbo (member since junior year) says "I want to make this school a better place for everyone. It all started Freshman year; I came in as the new kid. I know everyone has felt alone and in need of a friend, and in a school that holds 300 girls, we need to be there for each other. We need to build up our sisterhood here at school first, before it can reach other nations."
VICE PRESIDENT
Sophia Doussan (member

 since junior year)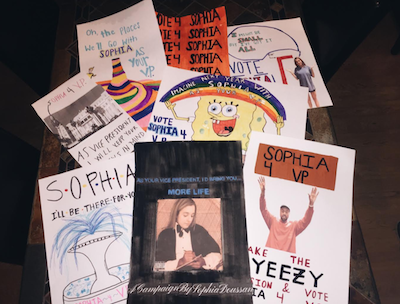 Maddie Obregon (member since junior year) says, 

"I want to run for vice president because I want to represent Academy in the best way possible. I love being in Student Council because I love being a part of my school and doing good for the community. As vice president, I could make a bigger impact in the student life at Academy."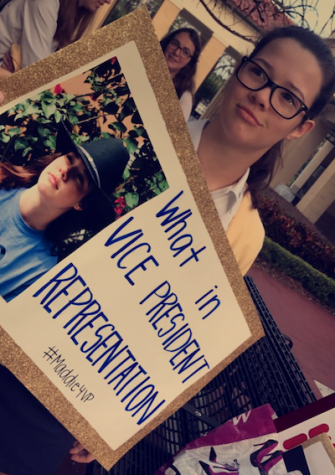 Morgan Salzsieder (member since junior year) says, 

"I have always loved government and want to eventually go into law professionally, so I believe Student Council has provided me with an opportunity to voice the concerns of the student body and precipitate positive, constructive change throughout the school."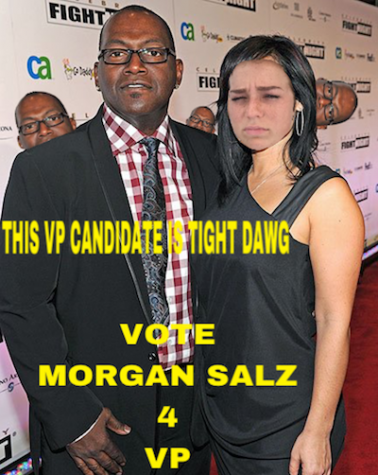 TREASURER
Olivia Fernandez (member since freshman year) says, 

"

I have been wanting to be an officer, since I have been a representative for two years, and I thought Treasurer was best for me."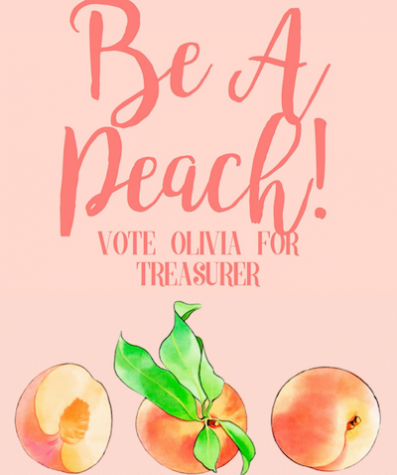 RECORDING SECRETARY
Charli Young  (member since sophomore year) says, 

"

Holding an office in Student Council is a better and more effective way to voice my opinion and be more involved and represent the student body."
CORRESPONDING SECRETARY
Sophie Regano (member

 since freshman year)

Charlotte Carl (member since freshman year) says, 

"

Seeing how the events that student council puts on go always fills me with such joy. I really want to be a bigger part of that, through holding an office. I believe that being an officer can help really change things at the school and I really just want to better student council and all of the things that we do."
Video Credit: Grace Neal/Student Council
On April 21, at the end of the day the winners of this year's elections were announced. Alexandra Smith will be the 2017-2018 student body president, Maddie Obregon will be Vice President, Sophie Regano is Corresponding Secretary, Charli Young is Recording Secretary, and Olivia Fernandez is Treasurer.