Senior Farewell: The Final Sendoff
May 19, 2017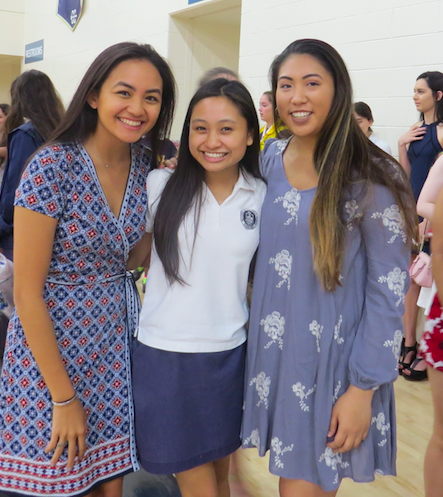 On May 17, the Senior class gathered for the last time in the AHN gym to reminisce on the last four years and look forward to the bright future ahead.
A video made by Kayla Eckermann included each Senior's portrait, and short video clips of underclassmen teammates, friends, and siblings wishing the best to their Senior sisters.
Junior, Lauren Perez, shared the sentiment of many students, saying, "I really liked the video! It was super cute and well made."
After the video, a group of underclassmen serenaded the Seniors with a song about the Class of 2017's lasting legacy and how they will be missed.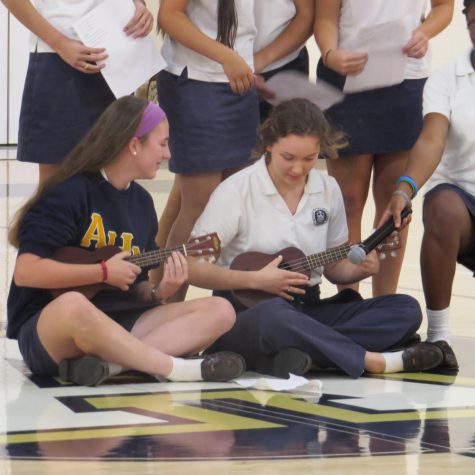 Vice Principal, Erin Krukar, announced a quick break for the sendoff of the softball team, who left to compete in the State semi-finals in Vero Beach.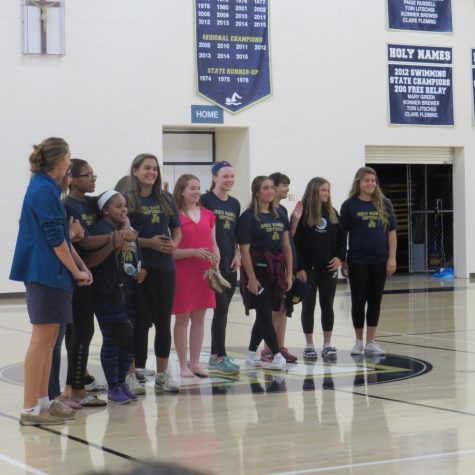 Keri Kelly and Liz Benjamin gave emotional speeches about the Class of 2017's antics, accomplishments, and most importantly, incredible bond.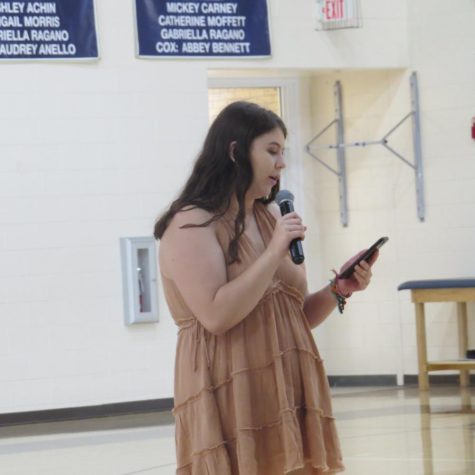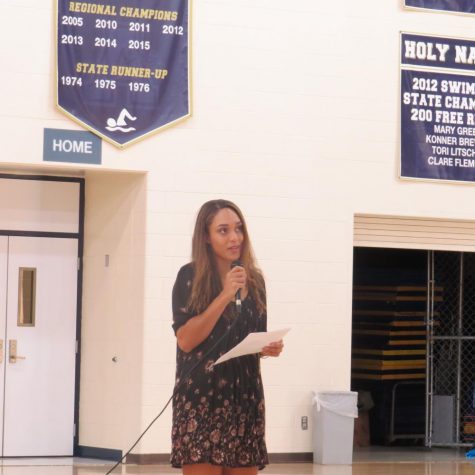 Lastly, the highly anticipated handing down of the sword was announced. The Seniors decided to bestow the sword on the Freshman class, a nod to their original recipience of the sword as freshmen from the Class of 2014. The Freshman were instructed to follow two rules: don't break the sword – "It's fragile," said Senior, Lizzie Dolan – and do not bring out the sword until Senior year, with the exception of pep rallies.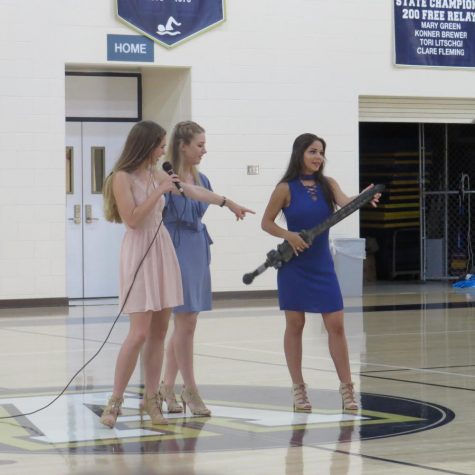 Kathia Guzman, Freshman, said, "I'm really happy we got the sword. Having it for four years will be really fun and then we can pass it down. It's a cool tradition."