Academy Introduces a New Engineering Class
September 22, 2017
Academy of the Holy Names has introduced an Engineering class for upperclassmen. This full year course will be available for students in grades 10-12 if they have completed the prerequisite of Geometry.
The new Engineering class is part of the STEM designation found in the Academy handbook. This program was introduced this year, so requirements will gradually be put in place over the next three years. As first year students participating in the STEM program, current seniors must complete one engineering elective, two AP science or math exams, and a proficient score on the PLTW EoC.
While the class is an elective, it is considered an honors course because students will be pushed to apply their previous knowledge of both math and science. The overall goal is to work both together and in groups to find and design solutions to different problems. Throughout the class, students are expected to keep a journal to track their progression, and utilize 3D modeling software to help master the aspects of engineering.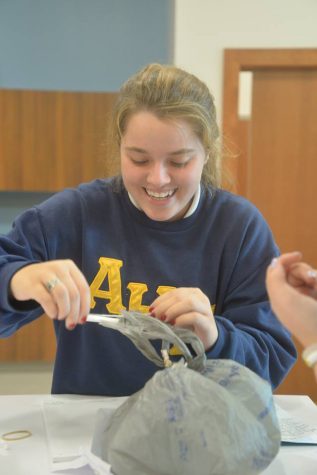 Students like senior Christina Suarez-Solar hope to pursue Engineering as a career, and look forward to getting a foot in the door by taking this class.
"I wanted to take the class because I like the design aspect and plan to be a civil engineer. Also, I'm looking forward to starting our projects. I'm surprised by the important role engineering notebooks play, and can't wait to learn how to use them. I hope to learn the analysis and details used in engineering, and how to use it to create some of my own ideas," says Suarez-Solar '18.