Cinderella Auditions Spark Excitement
September 28, 2017
This year's spring musical, under the direction of Vivian Kimbler, will be "Cinderella". This show will christen the new Bailey Center for the Arts on April 19, 2018. Auditions for the classical musical have wrapped and auditionees are left in suspense until Sept. 29 to see who will be cast.
The Rodgers and Hammerstein's version of this story concerns a young woman forced into a life of servitude by her cruel stepmother, who dreams of a better life. With the help of her Fairy Godmother, Cinderella is transformed into an elegant young lady and is able to attend the ball to meet her Prince, but, in this version, she must open the Prince's eyes to the injustice in his kingdom.
On Sept. 22 and 25, around 100 people auditioned for the 2018 production. Students waited anywhere from ten minutes to three hours to perform. Once called, the auditionee would enter the Scarpo Theatre prepared to wow Kimbler. The process included reading a monologue, singing "In My Own Little Corner" from the show, and singing a song of their choice.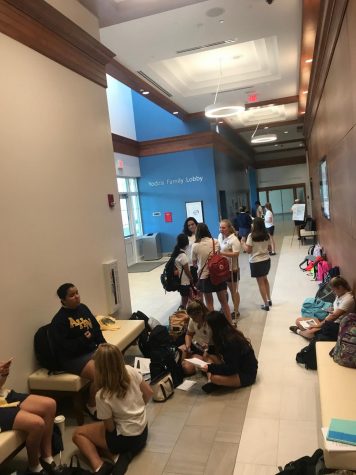 Nyla Jacobs ('18) auditioned on Monday. Jacobs believes that her audition went well despite the nerves.
"I think it went really well. I know I messed up on the "Cinderella" song a little bit, but I'm not too worried about it. It took me a little bit more time to get more comfortable on the new stage because it's so different from the Brady Center." said Jacobs.
"In general, the incoming freshmen class have a lot of talent,"  said Julia Barreto ('18) on the large amount of freshmen auditionees.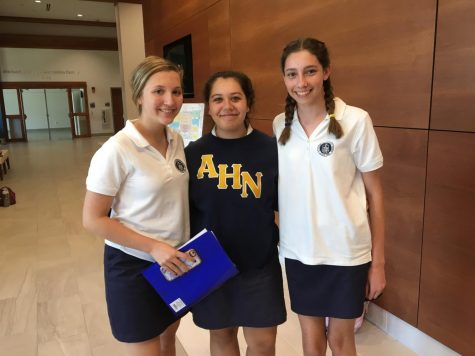 "The artistic talent of the Academy as a whole has been upped because of the expansion of the program. Students are starting to target the Academy, when choosing high schools, because of our theatre department," said Barreto.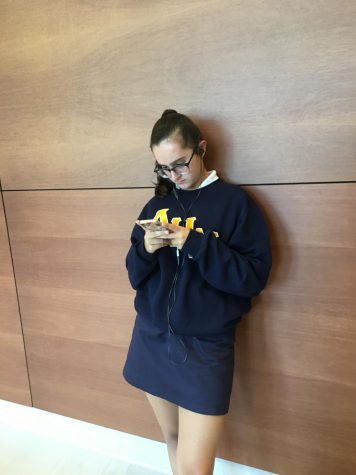 Because of the theatre department's increasing popularity, many students are looking forward to the show in the spring.
"I'm not really a thespian myself, but I'm so excited to see the show this year. It'll be great for the new performing arts center. Also, the fact that it ranges over two weeks is really convenient because I can see it more than once," said Sophia Doussan ('18).
This will be the first large production to be performed in the new arts center. Kimbler has planned for five performances, ranging over two consecutive weeks. This type of scheduling is new to the Academy. Because of more showtimes and dates, the production will be widely more accessible to a larger audience. The cast of "Cinderella" will take the stage from April 12-14 and April 19-20, 2018.