Academy Hosts 12th Annual Trunk or Treat
October 30, 2017
October is a month filled with sweet treats and spooky costumes and Academy embodies the halloween spirit by hosting the annual Trunk or Treat event. This year's event was held on Sunday, Oct. 29 in the parking lot on the MacDill side of the school.
This year's event is organized by Advancement Associate, Gabrielle Babin.
"I had a great committee of moms in different divisions of the whole school who really helped me organize the whole event. It's always a lot of fun to see kids celebrating halloween at Academy," said Babin.
The gates opened at 4:00 p.m., and the first activity was car decorating. Every year a contest is held and four awards are given based on the car decorating.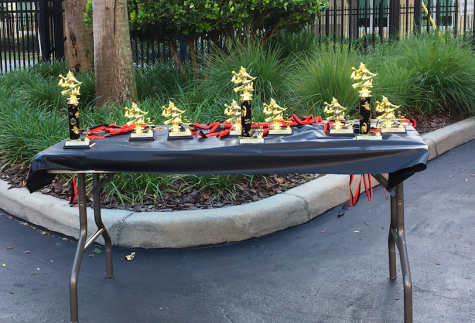 The first award is called Most Spooktacular for best appearance. The second award is for the best use of AHN spirit and is called Most "Ghostly Spirit". Lastly, one member of both the elementary and middle school receive an award called "Little Screams." All the students who decorate a trunk will receive a free dress pass. The grade which decorates the most trunks wins a special treat.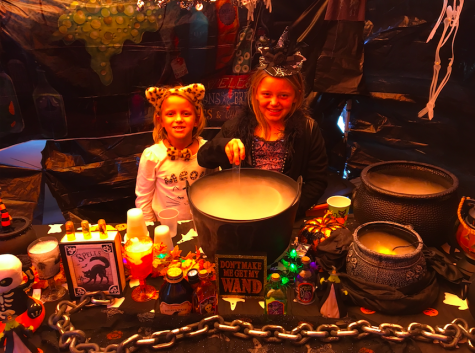 There was a lot of enthusiastic participation from the middle school and elementary school, no grade going unrepresented. The high school participates in this event as well. Some of the Jaguarettes came out to support their school and danced around with the younger kids and encouraged them to get on the dance floor.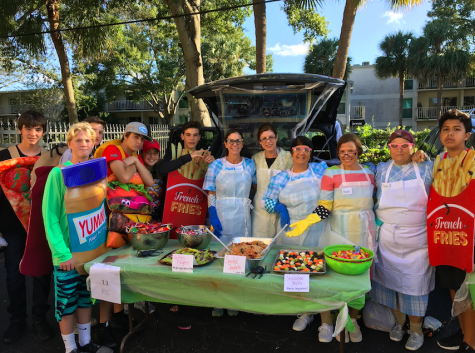 Annmarie Collins ('18) attended Academy for middle school (and her siblings attend currently), so her whole family went this year to celebrate.
"Trunk or Treat was fantastic. I helped out in the basement  My younger brother had his own trunk with his friends and they dressed up as the different foods," said Collins.