Academy Introduces New Clubs
October 2, 2017
This year, for the 2017-2018 school year, Academy has decided to launch three new clubs: Gardening Club, Digital Media Club, and Archives Club.
The purpose of the Gardening Club is to work on the AHN on-campus garden to increase the its yield to feed the hungry in Tampa and restore the garden at Mary Help of Christians. The moderator of Gardening Club is Erin Lee, a middle school teacher at the Academy. The club was founded by Julia Lee ('18) and Neha Simon ('18).
"I joined because I've always been interested in alternative agricultural methods that are more sustainable and this club explores implementing hydroponics at our school." says Morgan Salzsieder ('18).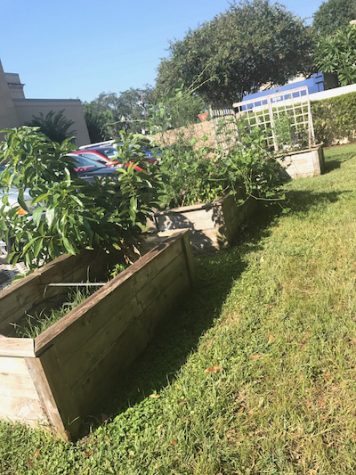 Credit: Haiqa Mian/Achona Online
The Digital Media Club serves to provide students with different opportunities to work together on projects and learn new forms of digital media which includes: photography, videography, and graphic design. The club will also serve to help with Achona Online and Echoes, the school yearbook. The moderator for Digital Media Club is Kat Kelly, a Communications Associate at AHN.
Jules LaVoy ('18) says, "I really like the idea of getting to learn more about digital ways of making art, like through adobe software."
The Archives Club was created in order to share the messages of the Sisters of the Holy Names through helping to continue the preservation of artifacts. The moderator of Archives Club is Sister Mariellen Blaser.
"I thought Archives Club sounded like a lot of fun and the moderator seemed really sweet, so I decided to join." says Hailey Eckermann ('18).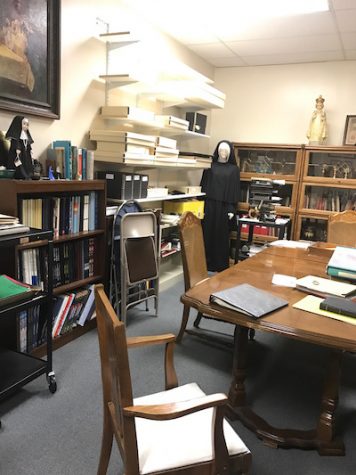 Credit: Haiqa Mian/Achona Online