Academy's Best Homecoming Proposals
October 9, 2017
At the start of every school year, during the first two months of classes, Academy girls socialize with boys from different schools and grade levels. After a couple months of becoming comfortable with different crowds and making new friends, boys begin to ask girls to homecoming.
From posters, to gestures, to trips, and surprises these are the best proposals Academy girls have received as invitations to Tampa Catholic's homecoming on Oct. 28, 2017 and Jesuit's homecoming on Oct. 14, 2017.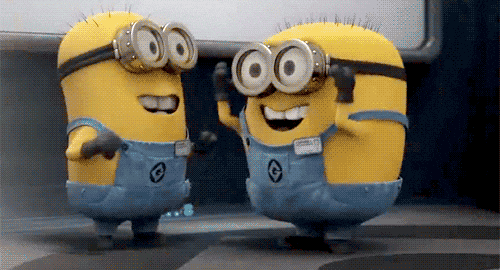 Football games draw crowds of high school students into one area that makes it a great place to publicly ask a girl to homecoming.
Madison Bissett ('20) got asked by Sophomore at Jesuit, Cade Freeman, at a football game in which he presented her with a mason jar of M&Ms.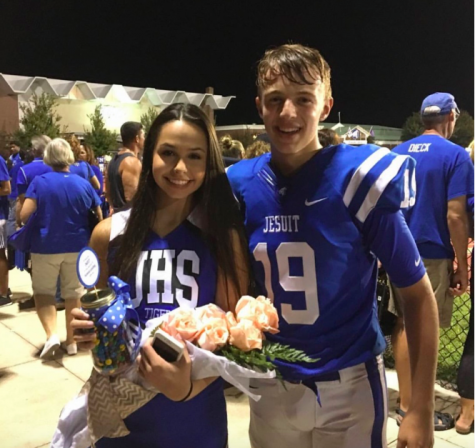 Grace Laheart ('21) was asked by Jesuit freshman, Andrew Garateix, who arranged for the Jesuit cheerleaders to each hold up five signs spelling "HOCO?" during one of their stunts.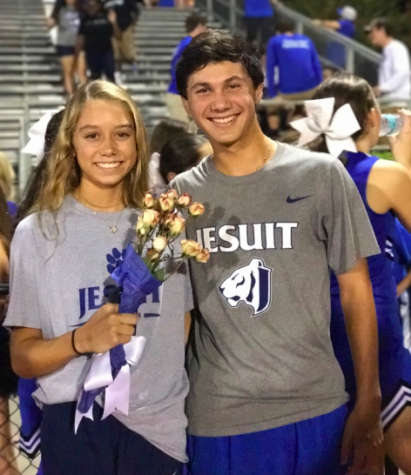 Public proposals are eventful and eye catching, but some boys prefer to keep their proposals private and inviting a girl by going to her house or taking her somewhere.
Caroline Jones ('20) and Natalia Fonseca ('20) were enjoying a pool day together when sophomore Jesuit students, Matthew Salustro and Cameron Alverez surprised them by coming to Fonseca's dock by boat with flowers.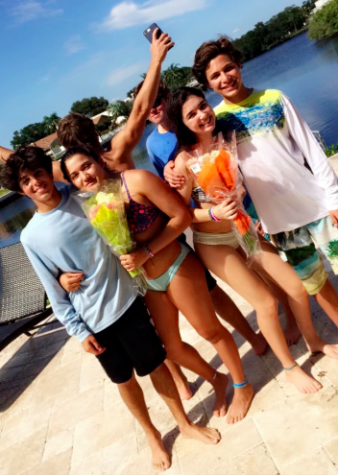 Hannah Rodriguez ('19) was asked by junior at Jesuit, Connor Murphy, during the Spike and Splash event hosted at Academy.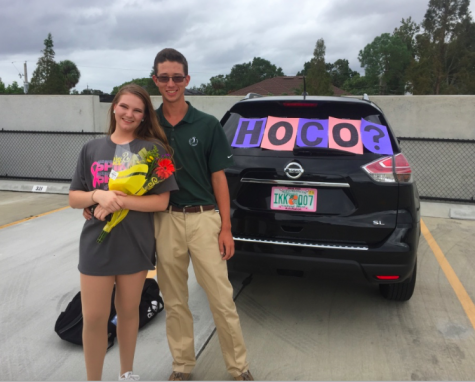 Jaed Seymour ('18) was asked by senior at Jesuit, Kyle Repar with a Disney inspired poster after a fun day trip to Disneyland.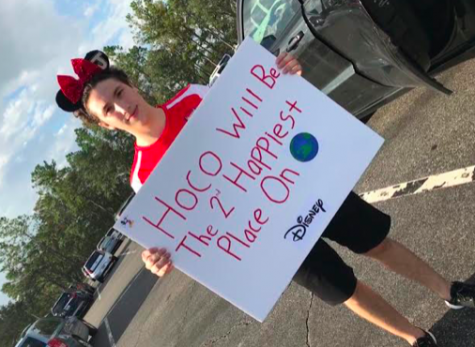 Julia Lavoy's ('18) boyfriend and senior at Jesuit, Greg Bolling, created a red carpet outside her front door and presented her with a sign and a VIP pass to "chive with much delight" on the dance floor during homecoming.
Abby Crowther ('21) got asked by Jesuit freshman, Tyler Thomas, with a lacrosse stick stuffed with a ball and roses reading "HOCO?"