The Quarter Notes Take Nashville
October 17, 2017
On Friday, Oct. 13, 2017, nine members of the AHN Quarter Notes, three of their mothers, and Performing Arts Director Vivian Kimbler embarked on a memorable trip to Nashville, Tennessee. Their passion for music and performing led them to the famous U.S. city. Senior members were Cayla Lowrey, Jazmine Sanchez, and Christina Suarez-Solar. Junior members were Ella Jurez and Robin Sailor-Zander, and freshmen members Emma Elder, Lauren Colquett, Abby Miller, and Meredith Nitchals also attended.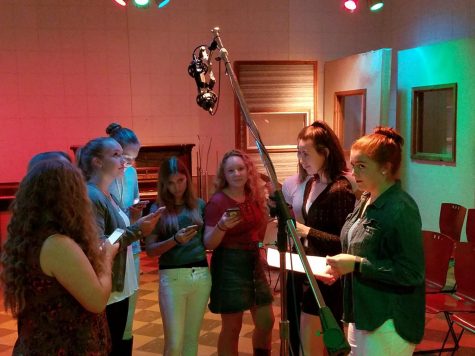 Friday morning, the group met at Tampa International Airport at 7 a.m., with a flight that left around 9 a.m.. Upon arrival in the "Music City", the group visited a famous restaurant, The Row, which the girls enjoyed for its cute, southern atmosphere. Close by, the group then stopped by Vanderbilt University.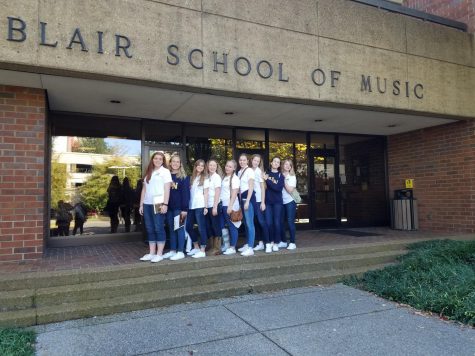 Christina Suarez-Solar ('18) was enamored by the school, saying, "We walked on campus and it is beautiful. We were able to get a tour of the Blair School of Music and see the program through a student's perspective. The school focuses on classical music and has a program to do music as a minor or double major."
There is ALWAYS something going on in Nashville. Really. Here's a good guide to keep it all straight: https://t.co/8JHSZzn03S pic.twitter.com/DCtsImUuoh

— Nashville Tennessee (@visitmusiccity) October 23, 2017
The first day concluded with a visit to Big Machine Label Company, where the group got a behind the scene tour of the record company that has signed artists like Taylor Swift, Florida Georgia Line, Thomas Rhett, Rascal Flatts, Reba McEntire, and Cheap Trick. There, the girls learned about various jobs in the industry from producers, marketers, and A&R (artists and repertoire). To their surprise, they were given the chance to sing for members of the label.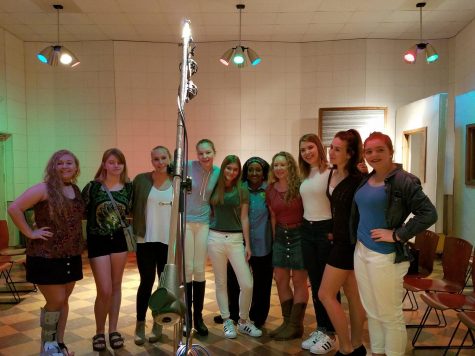 In the following days, the group toured places including RCA Studio B, where music legend Elvis Presley recorded many of his hits, the Country Music Hall of Fame, the Ryman, and the Grand Ole Opry. Among the crazy schedule, a few girls joined Kimbler to visit Jenna Wiley ('17) at Belmont University and tour the campus.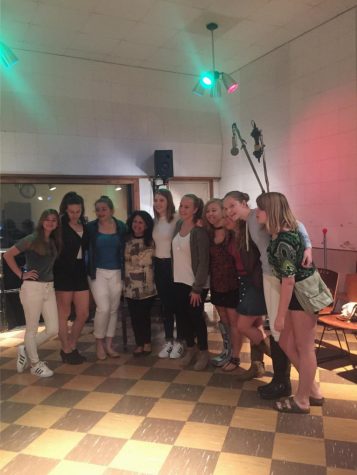 With a jam packed weekend full of valuable visits and information, the girls returned to Tampa with ideas for college and plans for the AHN Music Appreciation Week. Senior member Christina Alarcon could not attend the trip, but loved hearing about the trip's highlights.
Alarcon says, "The girls who went seemed to bond a lot, which will help us work better together and communicate more easily."