Academy Staff and Students Share Their Special Collections
November 8, 2017
The students and faculty that walk Academy's halls every day have some unique collections. Discover these surprising and special interests that may not be so obvious:
Julia Barreto ('18) has collected flower headbands since sophomore year.
"I know I have over 60. I don't make them; I buy them from Claire's. They're really time consuming to make. Also, it's almost more expensive to make them because of the materials; they're only around eleven dollars at Claire's," Barretto said.
"It all started during mini course week of sophomore year when my friend Ashley Hodges said we should match flower crowns one day. So, I wore them all of mini course week, and then someone said I should keep wearing them all year, and I was like, "Ok!". It became my thing," Barreto said. 
Biology teacher, Paul Sloshberg, has an extensive collection of preserved specimens.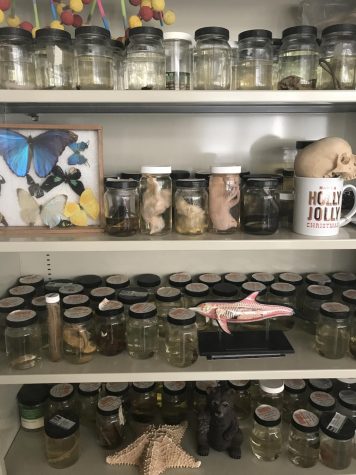 "Most of them were here when I started teaching [at Academy], but we bought some new ones – a full set. A lot of them have been here for more than fifteen years," Sloshberg said.
"As far as the effect it has on students, I think my favorite one is the pig," Sloshberg said.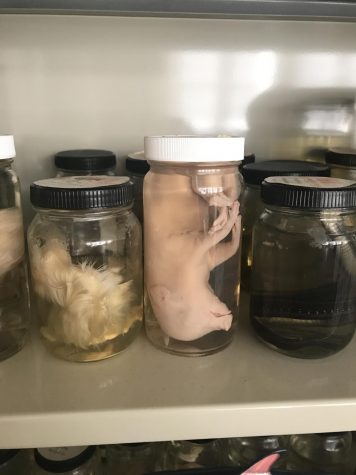 Math teacher, David Bland, has a growing collection of Star Wars merchandise in his classroom.
"I've been collecting for five or six years now. I'm just always looking for something I don't have. I run across stuff all the time; if I see it, I'll pick it up. My latest acquisition is Darth Vader's tie fighter."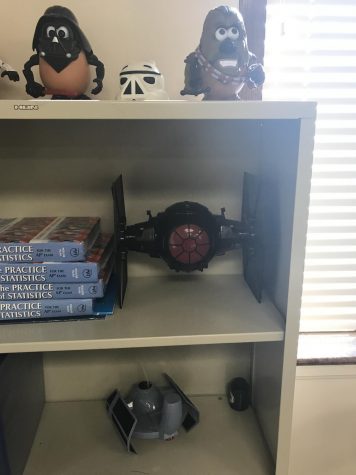 "Most of my stuff is from Disney. Some of them are weird; the Darth Vader head was actually a popcorn bucket," Bland said.
Physics teacher, Kim Quire, is well known for her collection of minions.
"When I started teaching here, in 2013, it was the first time I had to teach physics to freshmen. That's the time the "Despicable Me" movie came out. I thought, "There's ninth graders coming in from all different schools, and when they hear physics, they [freak out]. So, bringing something in that is fun, silly, and simple is a way to help them feel more confident," Quire said.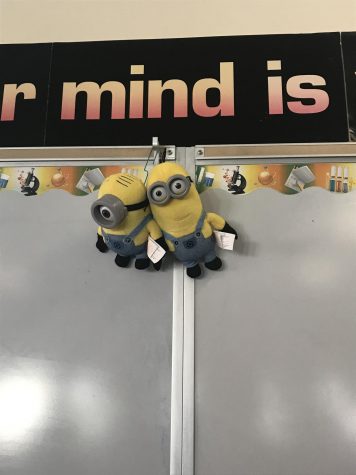 Quire has numerous stickers around her classroom and around eight plush minions.
"They're fun, and I can throw them around the room when we need to do demonstrations," Quire said.