AHN Alumni Participate in YMKG's Annual Debutant Ball
December 4, 2017
Gasparilla is a beloved Tampa tradition. The celebration is named after pirate Jose Gaspar, who terrorized the waters of West Florida during the late 18th and early 19th centuries.
https://www.instagram.com/p/Bb4v_A8jUJc/?taken-by=hadchill
Tampa's annual Gasparilla celebrations span over a six month time period. One of the most iconic events of the season is the Debuntante Ball. Each year, college sophomores are eligible to apply if they have a sponsor who is a part of the YMKG. Then the crew handpicks 25 girls to be on the court. As always , On Thanksgiving Eve, The Ye Mystic Krewe of Gasparilla held their annual debutante ball. They hosted 650 guests on Nov. 22, 2017, at the Hilton Downtown Tampa. The Krewe welcomed and presented the 25 debutantes to the 104th royal court ruled by Gasparilla King and Junior Morgan Farrior's father, J. Rex Farrior III, and Gasparilla Queen Laura Elizabeth Straske.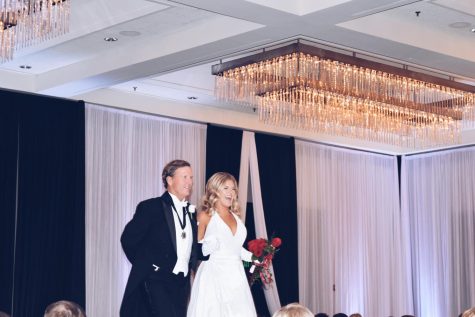 The debutantes all wore white gowns and gloves and carried red rose bouquets with an additional single rosebud to present to their mothers.
Many AHN alumni were presented as the debutantes and many present AHN families participated in the night as well.
https://www.instagram.com/p/BcGEFQ5gGgQ/?taken-by=bellzkirk
Bella Kirkpatrick's ('18) sister Olivia Kirkpatrick ('16) was a debutante at The YMKG Deb Ball. Kirkpatrick said, "The deb ball was very fun!  I want to become a deb when I am 19. I love Gasparilla because its such an old tradition and everyone in Tampa celebrates!"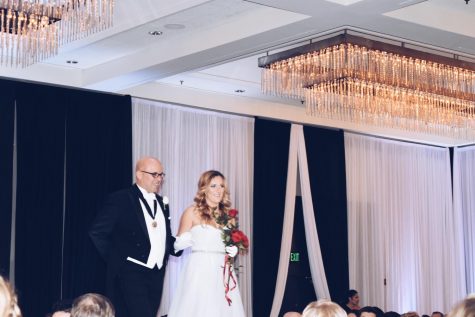 Isabella Alfonso, Hadley Chillura, Lindsey Boos, Jackie Joyce, and Olivia Kirkpatrick, all graduates from the class of 2016 participated in the beautiful night that is full of both old Tampa tradition and history.
The dictionary defines a debutante as, "an upper-class young woman making her first appearance in fashionable society."  However being a Debutante is about much more than that, as these young women are quite simply following a lifestyle that involves exemplifying the traditions of grace, poise, independence, and etiquette at all times. The YMKG Debutante ball is also a great networking experience for the girls as they all begin to pursue careers.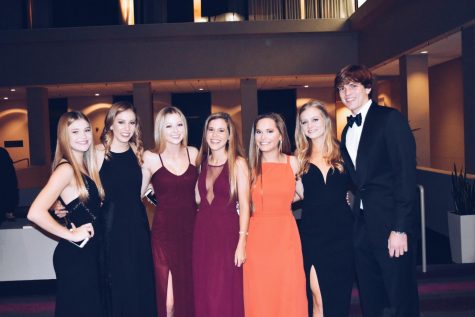 Blakely Byrd ('19) attended this year's ball. Byrd said, "I loved the deb ball, it was a great experience that I definitely want to be a part of by becoming a deb my sophomore year of college. Gasparilla is definitely one of my favorite holidays and all the celebrations that go along with it. I love the tradition of heading to the Yacht Club in the morning and then from there walking to Bayshore and watching all the pirates  it's definitely a tradition that is a significant part of Tampa's history and think it's an important Tampa tradition defining our city."
The Invasion and Parade are just under two months away now and the Krewe is ready for the yearly traditions to be continued.
The Seminole Hard Rock Gasparilla Pirate Parade is the third largest parade in the United States. Tampa Bay knows how to party, right? We pic.twitter.com/kVso1RMqww

— Gasparilla Tampa (@GasparillaTampa) September 29, 2017