AHN's Students Are Working Women
January 17, 2018
Having a job in high school is not only a time commitment, but also a big responsibility. Many girls that attend the Academy have a job. Whether it be to make some extra spending money, get experience in the workforce, or to keep them active, each working woman has her own reasons for joining corporate America.
Some AHN girls work in places that inspire and interest them, changing the concept of what is traditionally thought of as work. 
Elena Schillinger ('18) works at Chaps Acres Farm and she loves it.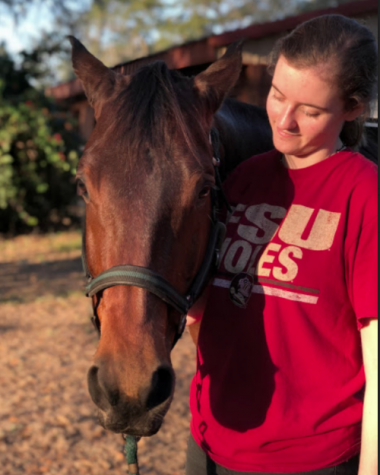 "My shifts do not drag on because I am not timed," said Schillinger. "When I am
done, I can leave."
She has found a job that reflects her biggest interest: horses.
"When my riding teacher is out of town, I feed the horses and animals, and over the summer I help at summer camps. I usually ride my horse in training as well. My favorite thing in general is horses, so being able to get paid while being around horses is fantastic. I don't know if I will do this as a career, but I definitely still want to continue riding in my future," she said.
Some girls have friends working with them. For example, Aine Campion ('18), Chloe Glaum ('18), and Alisha Sanchez ('18) all work at Yogurtology. 
"The best part of working with my friends is always having someone to talk to and hang out with when it's slow and no customers are around. It is much more fun when you have a friend there, and it makes the time go by faster," says Campion.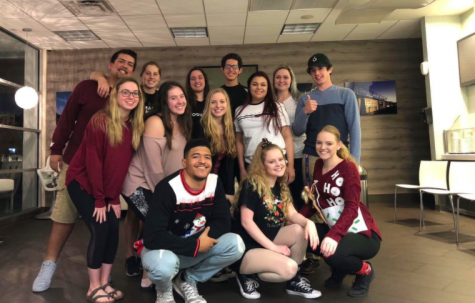 A diverse amount of companies are currently employing Academy students, so each girl has a different work experience. This has left many with crazy stories and memories to share.
Cristina Suarez-Solar ('18) is a cashier at Winn Dixie and worked during the preparation for Hurricane Irma, which left her with some unforgettable memories.
"During Irma it was crazier than Christmas and Thanksgiving combined. They called in everybody to work, and one of the days I worked we got a water shipment supply and within two minutes the entire thing was gone," said Suarez-Solar.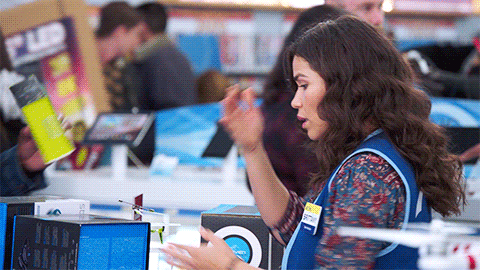 Despite what many may think, the shoppers were not rude towards the cashiers according to Suarez-Solar.
She said, " People were aggressive with each other, but not the workers."
https://twitter.com/AnthonysCFPizza/status/948316770372374529
Working for something can give someone a sense of pride and accomplishment because they have earned what they receive.
Izzy Sebeck ('18), who works as a hostess at Anthony's Coal Fired Pizza, said, "I do enjoy going to work because working gives me a sense of pride and accomplishment because I am making money and I do not have to ask my parents for money as much. When I get a paycheck, I feel productive because I know I have earned it by working hard."
Many more students at AHN are taking on a job, and getting experience in the workforce; which will help them advance their careers in the future.
Below is a list of some places that employ Academy's working women.