Struggles of Taking an Online Class
January 17, 2018
Throughout the years, the majority of students at AHN have fallen into the routine of eight traditional sets. However, it is possible to find a few rare cases where girls are enrolled in a course on Florida Virtual School, (FLVS).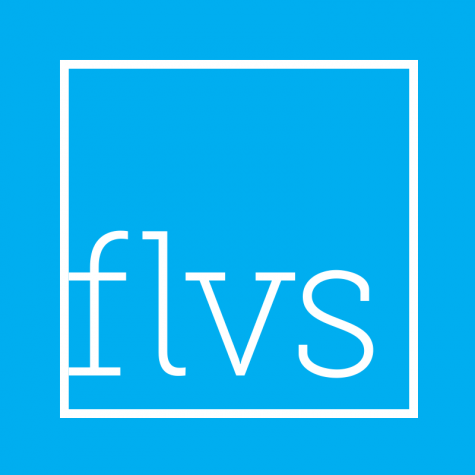 Online classes are typically open to a few select seniors, although a small handful of underclassmen have taken a course. College counselors Darcy Dwyer and Kerry Keegan have previously stressed that a FLVS course is only to be taken when a special circumstance occurs.
For example, Katherine Nitchals ('18) took AP Calculus A at AHN as a junior, but the second tier (Calculus BC) of the course is solely available online. Nitchals, as do all students taking an online course, has an independent study period dedicated to FLVS assignments and online exams.
Nitchals says, "I decided to take AP Calc BC through FLVS because Academy didn't offer it and I wanted to continue learning calc. I think the biggest challenge is not having classmates at school to discuss the work with and get help from. It's challenging at times, but I think it was worth it because it is good preparation for college."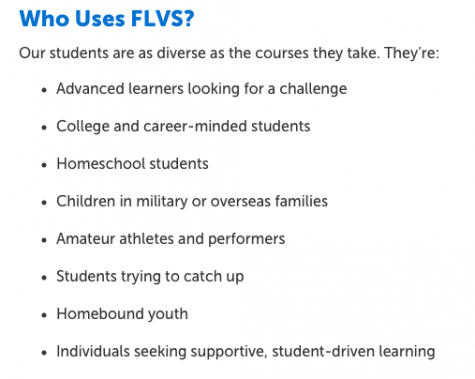 Mia Leto ('18) is taking AP Psychology online. She finds the lack of a physical "teacher" to be challenging, especially with concepts or assignments that are especially hard to grasp.
Leto says, "Online classes are tough because when you lose drive and motivation to do your work, there is nobody there to encourage you and make you do the work. The lack of structure results in extreme procrastination."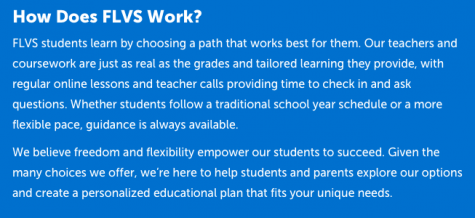 Some pros of online classes include flexibility and technology.
According to study.com, "Online classes often offer convenient, 24-hour access to courses and do not depend on the proximity to the organization or school offering the course. This flexibility allows students to complete college coursework while still accommodating work and other responsibilities. In addition, it allows students to earn degrees and certificates in a wide range of subjects, even if they live in a rural area or if their local school does not offer their desired program."
Learning with technology can be a positive or a negative, depending on how students learn best. Some students may find that online classes fit their learning style, giving them more time to think about answering questions and allowing them the option to interact with classmates with whom they might not connect with socially. Additionally, online students may perform most of their research via the Internet rather than in a traditional library.
However, students who are not comfortable with web pages and software programs may not want to enroll in online courses, since they may have to deal with periodic technical problems. Students also must have a consistently functional computer with reliable wifi, which is not possible for all students.