Student Council Learns From The "Legends of Leadership"
January 24, 2018
On Friday, Jan. 12, 2018, six members of Student Council joined moderator Jenny Van Pelt for the 2018 Winter Rally conference in Haines City, FL. The Winter Rally is an annual overnight conference for FASC's (Florida Association of Student Councils) District 4. Within this district, Tampa was represented by three high schools: AHN, Blake High School, and Jefferson High School.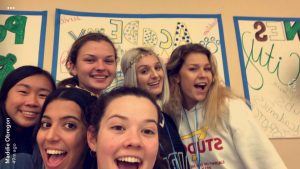 Upon arrival in Haines City at the FFA Training Center, the students and Van Pelt immediately immersed themselves among other advisors and students. These conferences have a communal excitement to share ideas and stories from each respective school.
This year's rally was based upon the theme of Greek Mythology. Academy's leaders split up into four groups: Zeus, Athena, Poseidon, and Aphrodite. Each group housed members from every school at the conference, encouraging students to make new friends and create lasting friendships. Each Greek God represented a characteristic that effective leaders must have.
Great weekend at the District 4 17-18 Winter Rally!!! Remember to bring back to your school what you learned !!!☀️🐚🔱🕊 pic.twitter.com/T1II1JmAIu

— FASC District 4☀️ (@fascd4) January 13, 2018
Maddie Obregon ('18), Student Council Vice President, said, "My favorite part about winter rally was seeing all the other SGA's in our district and how differently they run. By talking to them, I learned so many tips on how to make events run smoother. I also just love being around all of their energy because they are always so hype."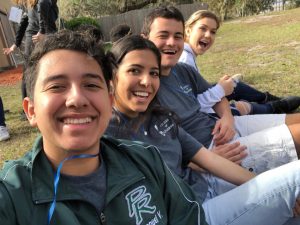 Each room titled by a god or goddess hosted a workshop hosted by students from Charlotte High School, the previous District 4 President. Zeus represented a headstrong leader, with the strength of determination but the weakness of self-centeredness. Each of the gods have their respective personality traits, all of which the workshop leaders wove into their activities and icebreakers.
Mia Leto said, "I love how the theme was so evident in everything that we did. Obviously, the students who planned the weekend put a lot of work into their activities and it paid off."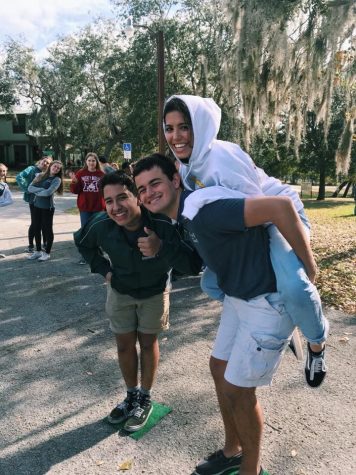 These out-of-school student council events have proven to be extremely beneficial for young leaders who hope to make changes within their school. Many of these students, including Smith and Salzsieder, will be reunited at the statewide FASC Conference at East River High School in February.