Black History Month Event Dates at AHN
February 1, 2018
Every U.S. president, since 1976, has announced February as Black History Month and it's theme. The 2018 theme for Black History Month is "African Americans in Times of War" in honor of the African Americans who fought in the American Revolution.
P.O.W.E.R. and club moderator Stacy Filocco have worked during the month of January to create events to celebrate and commemorate Black History Month:
Feb. 7 – Music Performance
Performing Arts teacher Yohance Wicks and his instrumental ensemble class will be giving music performances during lunch in the Brady Center.
Feb. 12 – Mr. Forte Speaks during Convocation
Civil Rights Activist Clarence Fort returns to Academy for the second year in a row to speak about his personal experiences.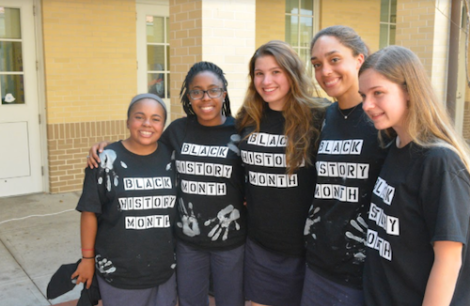 Feb. 14 – Song Performances
Singing performances will be performed during lunch in the Brady Center.
Feb. 20 – Poetry Workshop
Sophomore English teacher Alison Jussaume will be teaching a poetry workshop after school in the iLab. All are welcomed to attend and participate.
Feb. 22 – Poetry Performances
Poetry that was worked on at the poetry workshop will be performed after school in the iLab.