Jaguarettes Dance Team Celebrates Senior Night
February 1, 2018
On January 29, 2018, the Jaguarette Dance Team celebrated their annual Senior Night. The night was full of activities and surprises honoring the seniors. There are five seniors on the team this year, Gracie Wipfli, Samantha Cano, Audrey Diaz, Abby Rodriguez, and Samantha Garateix.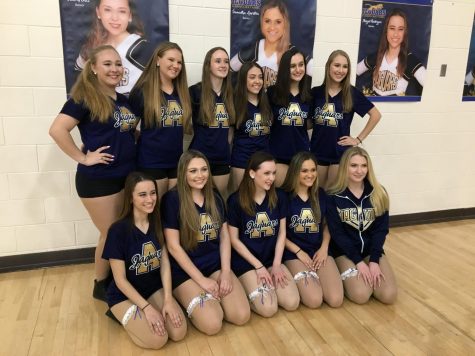 When the seniors arrived in the gymnasium prior to the varsity basketball game, they were surprised by fatheads and balloons, provided by their parents.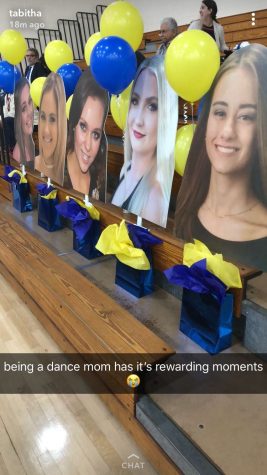 During halftime, the Jaguarette seniors were escorted onto the court by their parents. Each senior was given yellow roses and introduced individually by Junior teammates Hannah Rodriguez, Ella Jurusz, and Morgan Tata. Each junior shared some of their favorite memories and special moments with the seniors.
Underclassmen teammates provided a post-game celebration for the seniors and their families, and they also gifted each senior with monogrammed blankets and S'well bottles, along with a jewelry holder, all in AHN colors.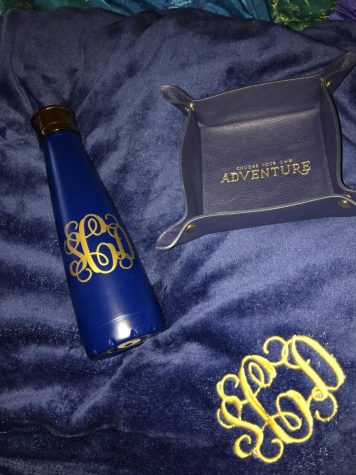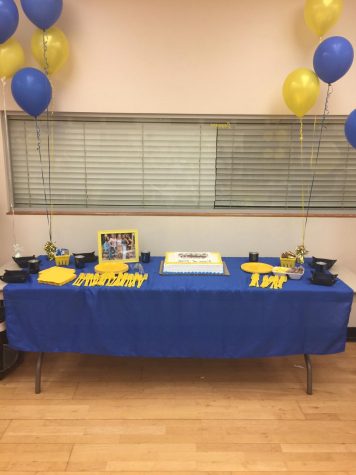 After dessert, H. Rodriguez ('19) shared some more loving memories she has experienced with each of the seniors. She also described the enormous impact that A. Rodriguez ('18) has had on her, not just in terms of dance, but also in life.
A. Rodriguez ('18) said, "Senior night was a lot of fun and really emotional for me. Hannah Rodriguez gave a really sweet speech recounting a lot of the memories that became the foundation of our friendship. She has been with me for the past three years on the team so we have gone through so much together which is going to make me really miss her in college making the whole night more sentimental."
Mary Kelly Cardillo ('20) read a heartfelt letter that she had been preparing since the beginning of the season about her best friends,Wipfli ('18) and Cano ('18). 
Cardillo ('20) said, "Senior night was very special to me because two of my best friends: Sam Cano and Gracie Wipfli are seniors. At the beginning of the night, they were presented with roses and then we performed.  After the game, I said the speech that I wrote for them which made most of the room cry.  It was an emotional, but fun night with my friends."
At the end of the evening, each senior was filled gratitude for their teammates and for the incredible memories that the Jaguarette Dance Team has provided.