Senior Athletes Sign Their National Letters of Intent
February 9, 2018
On Wednesday, Feb. 7, 2018, four Academy athletes Alyssa LoSauro ('18), Gabrielle Delp ('18), Catherine Moffett ('18), and Katherine Pickard ('18), signed their national letter of intent to continue their athletic careers at the next level.
LoSauro will continue her softball career at Florida Southwestern State College.
LoSauro says, "I've been playing softball since I was 4, and thought I had the potential to play in college especially since I enjoyed it. Playing year round is a lot for anyone especially at a young age; traveling around to find a college that was the right fit for me has been my routine for the past couple of years. When I finally sat down and thought about what was best for me I thought Florida Southwestern was the right fit. They have a competitive program, it's not too far from home, and I know after my two years there wherever I go I will have a bright future ahead of me."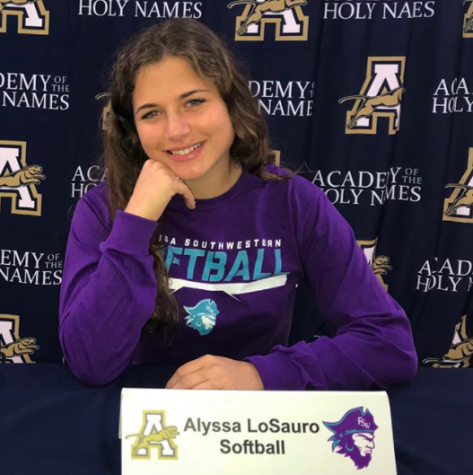 Delp signed to Davidson University where she will join the swim team.
Delp says, "I've wanted to swim in college since I was 10 and it has always been my dream to swim Division I. When I went on my official visit to Davidson, I knew it was the place where I was supposed to be. I clicked with the team and the coaches and felt very comfortable."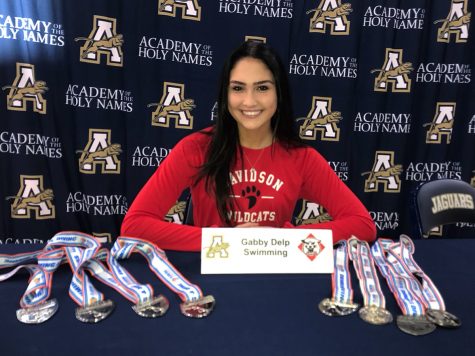 Moffett will be rowing her next four years at Saint Joseph's University.
Moffett says, "Sophomore year I knew I wanted to row in college and I worked hard to getting to my goal by talking to coaches. When I went back to visit the school after getting accepted and talking to the coaches I knew it was the place for me because it met all my credentials."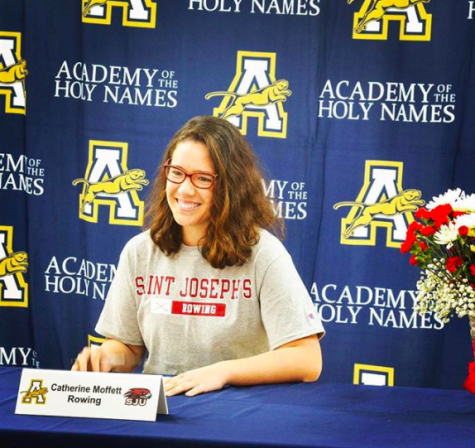 Katherine Pickard will be continuing her volleyball career at Roger Williams University.
Pickard says, "I'm excited to continue to play volleyball and for some time I was not sure if I wanted to play in college but last year I decided I wanted to play so I went through the whole recruiting process and narrowed it down to two school and chose Roger Williams because it fit me the best."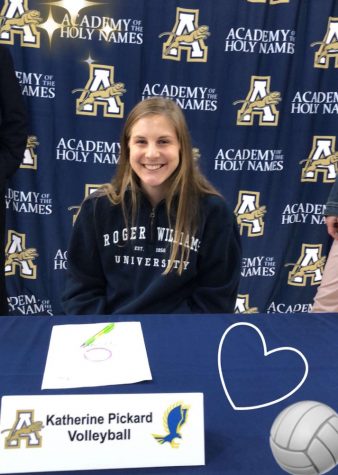 Congratulations to our 4 student-athletes who committed to play for their collegiate team of choice for #nationalsigningday! Gabby Delp @ Davidson; Catherine Moffett @ St. Josephs; Alyssa LoSauro @ Florida SouthWestern & Katherine Pickard @ Roger Williams!! AHN is very proud. pic.twitter.com/UXMf7JPltm

— JAG NATION (@jagnation_1881) February 8, 2018