Achona Editor Glo-Ups
March 9, 2018
Urban Dictionary defines glo-up, as "A twist of the phrase "grow up", referring to a person's incredible transformation. This is usually based on increase of style and self-confidence (and potentially one's squad)." The Achona editors wanted to delve deeper into how far they have come since childhood. All five of the editors sent in before and after pictures of their choosing.
Editor in Chief, Audrey Diaz ('18), on her first day of 8th grade, and then in New York City.
Diaz said, "I just try and pretend that the years 2012-2015 did not happen."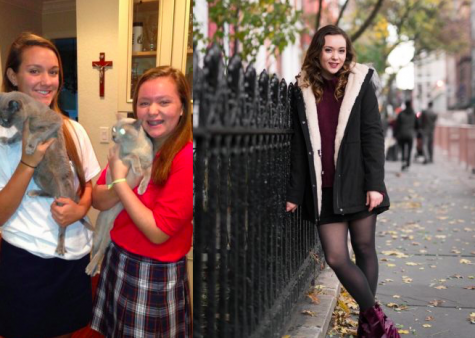 Editor in Chief, Sara Phillips ('18), at Girl Scout Camp as a child, and then in her senior portrait photo shoot.
Philips said,  "I used to resemble a chicken nugget and I had a large bang moment. Now I look like the wendy's girl!"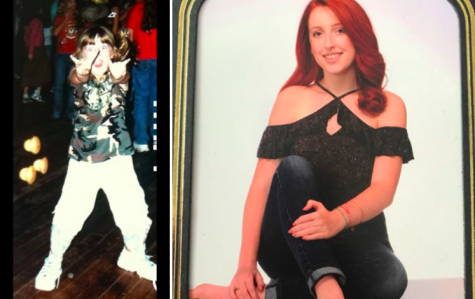 Multimedia and Social Media Editor, Samantha Cano ('18), on Christmas Day in 2005 and then in Hyde Park during summer of 2017.
Cano said, "I feel like even though I grew up, physically speaking, after freshman year, I still progress mentally and work on myself on a daily basis."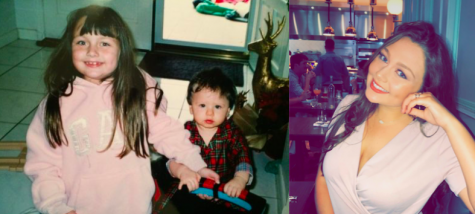 Sports Editor, Françoise Corser ('18) taking a selfie when she was younger, and then at eating dinner at Ava in 2018.
Corser said, "I have grown and experienced a whole new country from when the first picture was taken to when the last one was. I have a mind that is so much more open and have matured intellectually and emotionally. "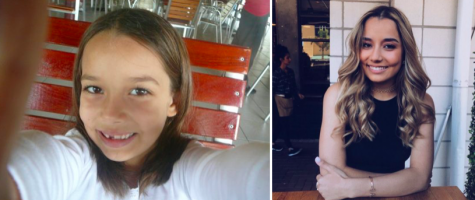 Arts and Entertainment Editor, Haiqa Mian ('18), on one of her first days at AHN, and then at her senior portrait photoshoot.
Mian said, "I think I've grown mentally, not only because I've obviously matured, but because now I have developed a love for learning new things. Growing up at the Academy I've learned about responsibility, respect, and how to be self-confident. I'm really happy with how I've grown and I hope to continue to see myself grow."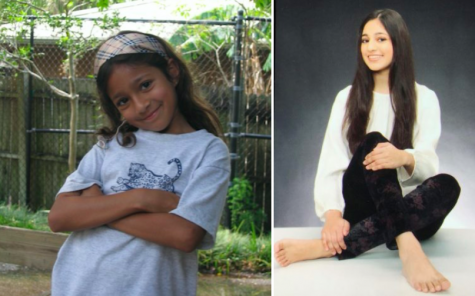 Waiting for the glo up everyone's been getting

— burd 🐦 (@raivinjamesQ) March 4, 2018