Prom Planning Pointers
April 23, 2018
Prom planning can be a very stressful and busy week for Academy students. Hair, nails, makeup, tans, dresses, shoes, jewelry, boutonnieres and so much more all have to be properly organized before prom on Saturday night. Below are helpful hints and pointers to alleviate some of that pre-prom stress.
Picking a Dress:
When buying prom dresses, one must consider how comfortable it is. The dress material is very important in correlation to the comfort of the dress, so one must always take into consideration the fabric of the dress. Silk dresses can be very hot and they stain easily. Cotton dresses can look cheap and they rip easily. Satin and chiffon dresses hold in sweat and are not breathable fabrics.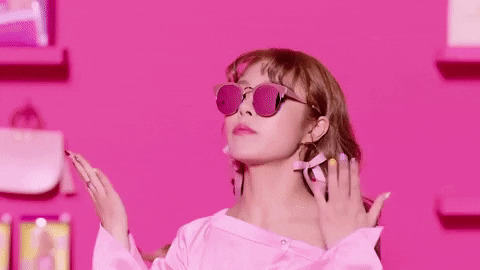 Picking Shoes:
High heel shoes are quite possibly the most beautiful, yet painful things God created. The trick to buying comfortable, but cute heels is finding platform heels. Platforms have a thick heel and are taller at the ball of the foot. The thick heel and tall platform are more comfortable and add more stability to the feet.

Picking Jewelry:
If the prom dress is high neck, then long earrings, or hoops, are the way to go. If the dress is strapless a statement choker or necklace is a good touch. With a low neck dress a long necklace adds flare.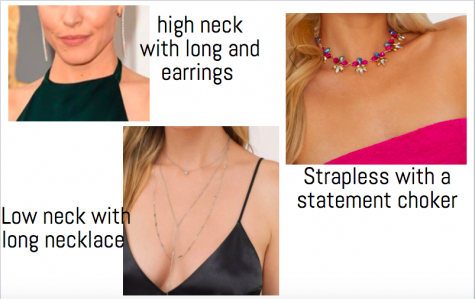 If the prom dress is lace or has glitter embellishment, then multiple bracelets is not a good idea. The delicate fabric can latch onto the bracelet closure and can make a hole in the dress.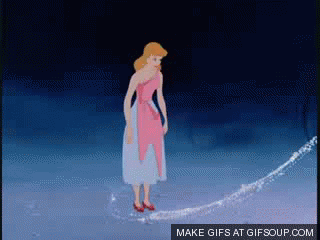 Picking a Makeup Look:
Not only is picking out a dress stressful, but picking out a color palette for makeup is stressful. Only some colors match well with each other. Bright vibrant colors like pink, orange, yellow, purple,and red, match well with gold, neutrals, and bronzes. Also, black, silver, and flesh colors match each other well.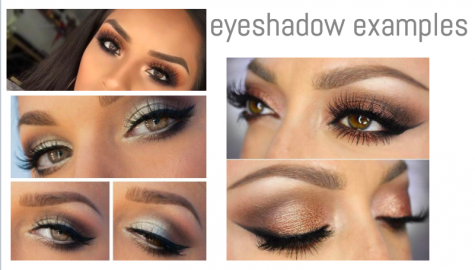 SaveSave
SaveSave
SaveSave