TLC Welcomes New Members
September 27, 2018
On September 19, TLC surprised the new freshmen members of the club. TLC told the freshmen who got in that they still had another interview to go, but when they arrived at 8:00 a.m. in the Brady Center, music started to play, and all of the members of the club came out from the stage curtain, presenting each of the new members with flowers and opens arms to the club.
The two Vice Presidents of Recruitment Caitlyn Asher ('19) and Katie Taulbee ('19), along with their committee, worked hard this past month to find new members that would be the perfect fit for the club.
"I am so excited about our new members. I was able to hear from them in their essays, then meet them in person in interviews, and now they are joining me in TLC. It's crazy! Being head of recruitment and a huge part of their process into TLC, I can't wait to see the things they'll accomplish and do for TLC, how they'll change because of TLC, and how they will add to our amazing club even though a lot of this will happen years from now. I am absolutely so excited to get to know them as fellow TLC members instead of just TLC applicants," says Asher ('19).
The recruitment committee members are Claire Murphy ('20), Alexa Groteke ('21), Olivia Scarpo ('21), Olivia Martinez ('21), and Bella Ferrie ('21).
Kylie Beil ('22) was surprised when she found out that she was in the club, especially since she thought she was going to be cut.
"I was really surprised because when we were walking up, there were only eight people. I was really scared that they were going to cut more people," says Beil ('22).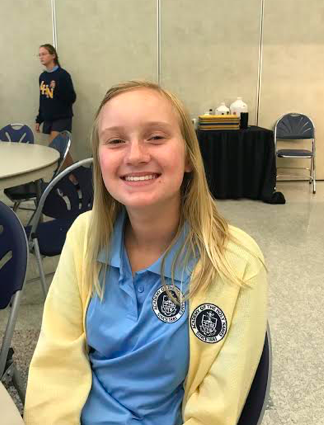 After the girls were surprised, there was a welcome breakfast set out for them. The new members of the club mingled with the current members, and everyone was able to get to know each other.
Christina Burchett ('22) was also very surprised to get into TLC.
"On Wednesday, I thought that we were going to get interviewed again and possibly get cut. When the TLC members came in on the first day [of school], it seemed really cool. I think TLC will be really fun and will better my social skills. I am most excited for the circles [in TLC]," says Burchett ('22).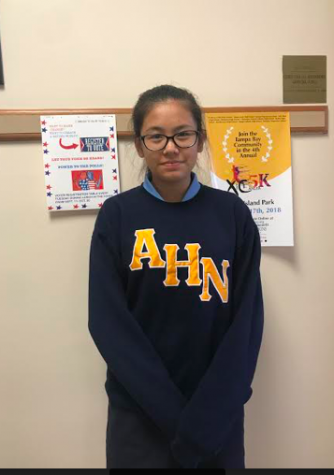 The other TLC inductees are Catie Curtis ('22), Maya Judd ('22), Teyah Younes ('22), Arianna Cortés ('22), Gabby Bahr ('22), and Izzy Machado ('22).