Academy Seniors Suffering from Senioritis
October 31, 2018
Senioritis is an affliction that affects students in their last year of high school, which is shown by a decline in motivation or performance in their school work.
History teacher Dana Nazaretian says, "I have noticed a slight difference in behavior, but I started to notice this shift at the end of the last school year. Students need to keep putting in effort because colleges are able to take back their acceptance if the students' grades slip."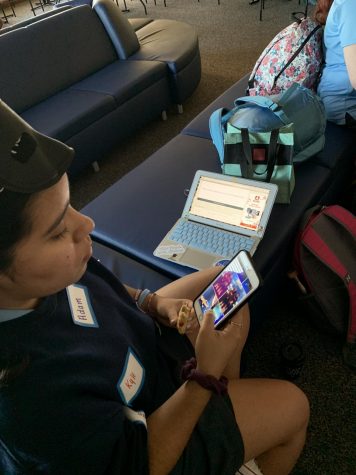 Many colleges state in their acceptance letters that a student's offer is not permanent. A student may lose their spot if they start slacking off in school. This motivates students to continue to maintain their grades and be an active part in their school community.
Bella Brooks ('19) says, "Senioritis has not really hit me yet because I have been so stressed. I'm sure it will kick in at some point, but I just have to keep doing my best to end my high school career in a positive way."
Every school year, many seniors spend the first semester stressed over college applications. Between the early deadlines along with all of their normal classwork, students often find they are rushing to complete applications before the due date. Yet while many are still trying to turn in all of their applications before the deadline, other students already submitted all of their applications.
We hope you won't wait until the last minute to submit your #CommonApp! But if you need every last moment to ensure your application is complete, remember that if your application is due on Nov. 1, you have until 11:59 PM your local time on Nov. 1 to submit. Good luck! pic.twitter.com/JSC7PMG9yv

— Common App (@CommonApp) October 29, 2018
Danielle Brennan ('19) says, "I just finished submitting all of my applications. It was stressful when I was filling them out, but I am so relieved that it is all over now."
Knowing that all of their applications are in can alleviate some stress among students. These students may now spend more time focusing on homework and studying.
Some students have already heard back from colleges they applied to, including the University of Tampa, University of Central Florida, Ole Miss, Auburn, Belmont, and Wake Forest.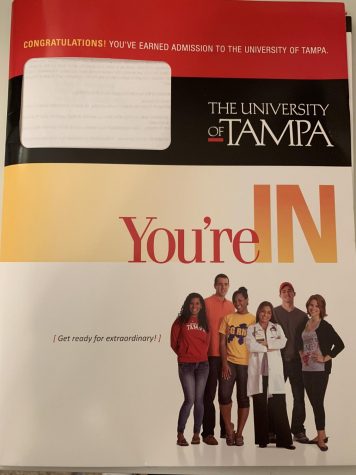 Most students will begin to hear back from schools in December and in early 2019.
This relief does have some negative consequences. Many faculty members and seniors have seen senioritis become even more prevalent because of the relief the girls have from submitting applications. They hope that senior students will remain focused on their schoolwork in order to make the most out of their final year.
Junior and Senior Personal Counselor Emily Pantelis says, "Studies have shown that the more you slack off during your senior year of high school, the harder your first year of college will be. Students need to work on their balance during their senior year so they can get their school work done, while also making time for themselves."