Academy Gets Into The Christmas Spirit
December 3, 2018
Every year, Academy holds many events to get students in the Christmas spirit. In the past week, faculty and staff have spent time decorating and promoting certain events that are approaching.
Danielle Brennan ('19) says, "I am looking forward to the upcoming Christmas events. I think it is a fun way for the whole school to come together and celebrate the season."
This past Friday also marked the beginning of the door decorating contest between homerooms.Each grade is given a different theme, and the homerooms compete against each other to win the best door. Teacher office doors are also being decorated, and the winner will be chosen by the students.
On Saturday, Academy participated in the Hyde Park Christmas Stroll. The Quarter Notes sang Christmas songs and many stores in the area offered discounts for the night.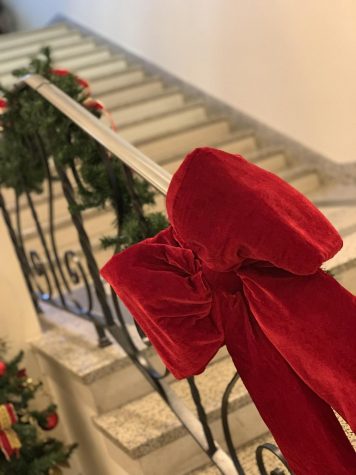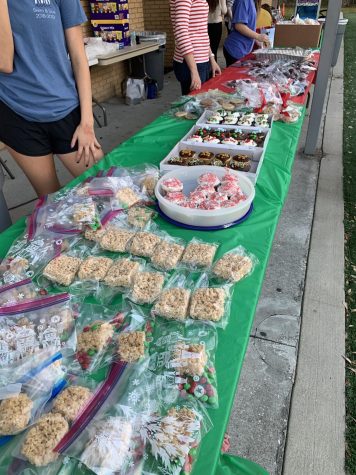 On Sunday, Academy hosted their annual Movie on the Lawn. The proceeds raised from this event will be put towards the senior endowment. This year, the movie shown was "Home Alone." Baked goods were sold and the Dad's club helped cook food on the grill. Santa made an appearance and face painting was offered to the students.
Events that are coming up include the Quarter Notes Concert and the Reindeer Raffle that is organized by Student Council.
Sam Lleras ('19) says, "My favorite Academy Christmas event is the Reindeer Raffle. I always spend money on tickets and put them all towards one item I really want. It is fun and makes me feel more excited for Christmas."
https://www.instagram.com/p/Bp0cY5onqRW/
Right before Christmas break begins, Student Council will host Christmas formal. This dance has become a very popular Academy tradition. This year the dance will be held at the Tampa Museum of Art.
Maeve Miller ('22) says, "As a freshman representative in student council, I am very excited for formal this year. It seems like it will be a lot of fun and I can't wait to see how it turns out. It will be a great beginning to our Christmas break."
[playbuzz-item item="b2057d5b-a31b-4d5f-b07e-2d27f1a0c4b8″ shares="false" info="false" undefined="false" wp-pb-id="269775″]