(Photo Credit: Chloe Boos/Achona Online/Piktochart)
"The Graveyard Shift" an AHN student-produced play to be performed this weekend
January 11, 2019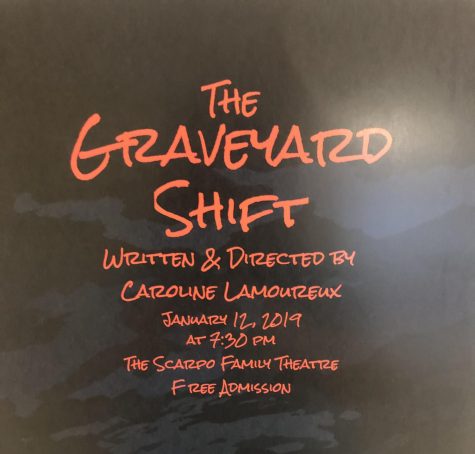 On Saturday, Jan. 12, at 7:30 p.m., the performance of "The Graveyard Shift"  is being put on at The Scarpo Family Theatre. It was written and directed by, Caroline Lamoureux ('20). Admission is free for all ages.
"There are two girls who work the overnight shift at a gas station and they just have to get through the night. It's a comedy and it is super funny," said lighting director Mei Lamison ('20).
Chanita Belcher ('19) said, "The actors in the play have been rehearsing since late November, early December. It's always better to get the actors on first, then crew. The crew just started rehearsing with the actors this month."
"I'm actually very excited and happy. I'm so excited to see it all come together as a whole. I know everyone who's in it is anxious and just ready for everyone to come and see if they like it. I'm really excited to see it and I'm super proud of Lammy."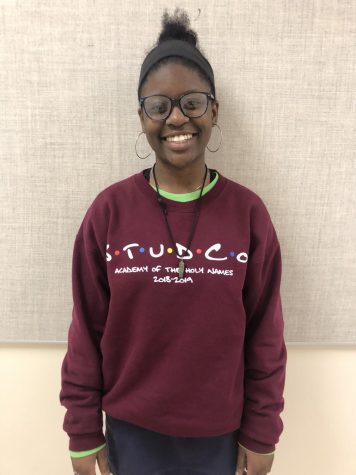 Madison Troy ('19) is a part of "The Graveyard Shift" cast. Troy has been rehearsing since later November.
"I'm actually two different characters (I'm an extra so I just back up people), but I play Malcolm from "Jurassic Park" and a girl named Emily, who is a Vlogger/prank YouTuber," said Troy.
This is Lamoureux's first time directing a play and she's, "loved every minute of it."
She says, "This is definitely something I want to continue doing. The cast and crew are the lifeblood of the show and nothing would be accomplished if it wasn't for them. This play is incredibly special to me, and I can't wait to show it to other people."