(Photo Credit: Hannah Smallwood/ Achona Online/ Piktochart)
Students embark on Disney Trip for Mini Course Week
March 25, 2019
On Mar. 12 to 15, 105 students traveled to Orlando, FL to spend the week at Disney World. The girls were chaperoned  by high school teachers Lori Kearney, Jenny VanPelt, Stacy Filocco, Anne Wynn, Darlene Lanfranconi, Kerry Keegan, Melissa Cox, Olivia Martinez, and Alison Jussaume.
Kearney says, "I take girls on the trip for them. The trip is a nice time for the students to bond outside of school. Typically freshman and seniors go on the trip. In most situations they  would not normally talk unless they are in clubs or on sports teams together. Overall the trip teaches social skills, time management, and provides a good balance of independence and supervision."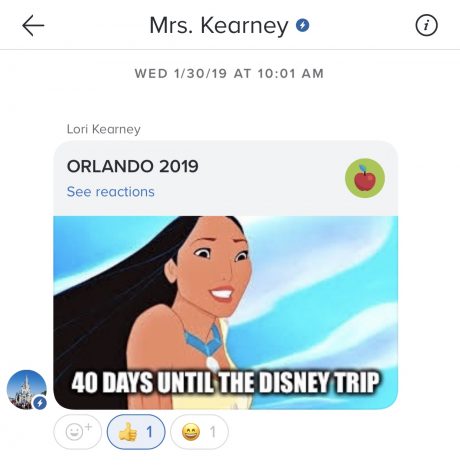 Before Mini Course Week, students and parents attended a mandatory meeting to discuss the requirement and rules that are expected to be followed. 
An example of some of the rules are:
The shirt worn with leggings must cover your bottom
If shorts are worn, they have to be visible
Girls must stay in groups of at least four at all times
No going on phones while walking throughout the park unless it is for the myDisneyExperience app
NO SOCIAL MEDIA
For check in times, arrive five minutes early
Sabrina Pedregal ('22) says, "I was really surprised to hear how many rules they had and how detailed they were. I was most surprised to hear about the social media rules. We were told to delete the apps and could not post until we returned home from Disney. It was made to keep us safe and not let everyone from all over know that AHN students were at the park. At first I thought the rules were very strict, but I am glad they were in place because there was no confusion and it allowed me to focus on my sisters and not outside distractions."
On Tuesday, Mar 5 at 10am, the chaperones and the students set off to their first park, Animal Kingdom. The girls visited many of the parks main attractions such as: Expedition Everest, Dinosaur, Avatar Flight of Passage, and many others. All of the students, wether they had been to Animal Kingdom or not, enjoyed the first day.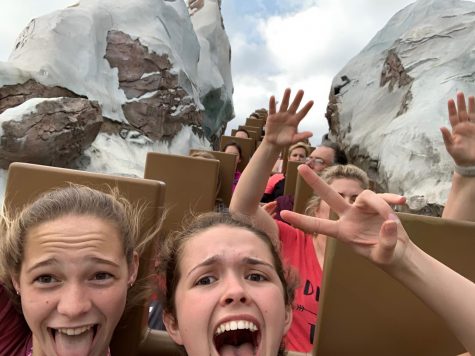 Senior Brooke Breeze says, "It was my first time at Animal Kingdom. I went on the Disney trip my freshman year, but we went to Hollywood Studios instead so I was really glad to go somewhere new. Expedition Everest was my favorite ride because it takes you backwards and in the dark which was really different and exciting." 
The second day was Epcot. Girls looked forward to traveling through different countries to explore other cultures. Students and teachers enjoyed foods from Canada, United Kingdom, France, Morocco, Japan, United States, Italy, Germany, China, Norway, and Mexico.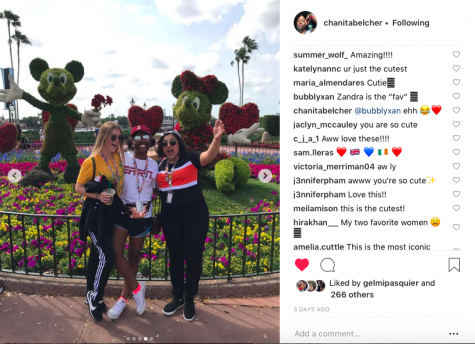 At 3:30 pm, everyone met back up in the United States to watch The American Adventure. The show started off with the Voice Of Liberty acapella group performing in the lobby. When the songs were finished, the audience proceeded into the auditorium and were taken on a journey throughout America's history. The show is Kearney's favorite aspect of the Disney trip.
Kearney says, "I love The American Adventure ending because of the nationalism it makes me feel and I am able to see how the country has evolved. It is simply inspiring."
On the final day, students and teachers went to Disney's famous Magic Kingdom. Girls took photos in front of the castle and walked about the park through the different lands.
The Disney trip has been apart of Mini Course Week for over ten years, however with the change from Mini Course Week to Mission Trip Week, it is possible this will be the last trip.
Cassandra Hiatt ('22) says, "I loved trip because it gave me the opportunity to interact with my sisters and talk to girls from all grades. I am upset to hear that the trip will most likely be cancelled because I was planning on going back my senior year."