Relay For Life 2019
May 1, 2019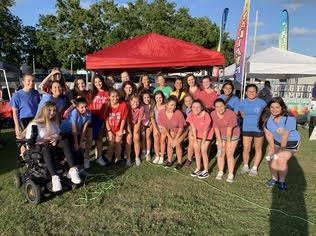 Every year, the Teen Leadership Council at Academy participates in Relay For Life. They have a team and require all of the members to raise at least $100. The co-captions for the TLC team are Sophia Arnold ('20) and Noelle Choueifati ('20). The event was held on Friday, April 25 at Robinson High School. In previous years, the TLC team could only be made up of members of TLC, but they are now opening the team up to anyone at Academy.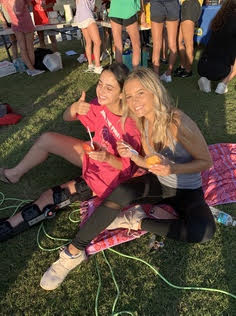 Relay For Life is a fundraiser that is held nationwide, which raises money for the American Cancer Society. This means that it helps with cancer patients and cancer research. The event is made up of teams, which are usually high school based, college, or work based. Relay for Life has raised overall about $5 billion dollars.
"Being Co-President of Relay For Life has been an amazing experience. I enjoyed working alongside with one of my good friends to create the best possible, with the help of our club. My favorite part of Relay for Life, was the Luminara Ceremony, that gave tribute to cancer survivors and those who have passed on," says Sophia Arnold ('20).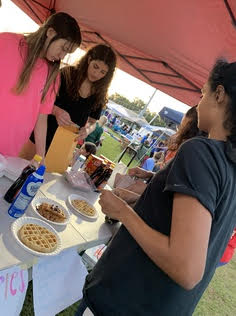 This was the first time going to Relay For Life for most of the freshmen in TLC.
"At first I was confused as to what the event was, because none of the upperclassmen really told us what Relay For Life was about. I didn't expect it to be so emotional.  It was also touching being that multiple family members of mine have been affected by cancer," says Kylie Beil ('22).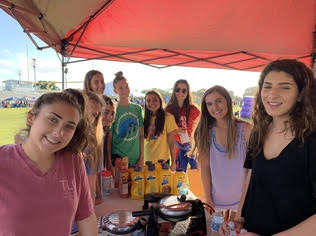 This was the seniors last Relay For Life with TLC, including Co-President of TLC, Isabella Leandri ('19).
"Relay is super important to TLC because it is our biggest event, and it touched the lives of so many people affected by cancer," says Leandri ('19).
TLC raised a total of $3,951 for Relay For Life.