Senior Student Alexa Rios Shares her Passion for Dance
January 13, 2021
While dancing Monday- Thursday for up to 2-6 hours and Saturday or Sunday for up to 7 hours, Alexa Rios ('21) is preparing for what she plans to do in the future. 
Alexa has been dancing since she was 2 years old and competing since she was 6. She is training in all styles of dance because she knows that will be beneficial in her future. She tries to go to at least two  dance competitions a month that are all weekend long because she loves being exposed to different choreographers to improve her ability and training. 
Alexa plans to attend Florida Atlantic University where she has decided to minor in dance and major in exercise science to become a sports medicine doctor.
She hopes to get a side job teaching at studios near the college she attends and later in the future she wants to be able to teach and choreograph on the side at local dance studios or maybe even open up her own dance studio. 
Right now Alexa is taking independent performing arts study at Academy with Performing Arts Director, VivianKimbler, on top of her outside studio rehearsals. All of her assignments are to help her prepare to dance in college and expand her skills as a choreographer. 
Outside of school, she dances at VYB Dance. The owner of her studio reached out and asked her if she was willing to teach a master class at her studio. She automatically said yes because she knew this would give her great exposure. She took time to come up with a dance combo and cut her music. She even paid someone to come in and professionally tape her class so she could have it as a memory.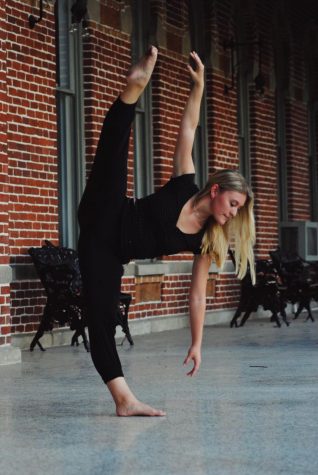 She says, "The best part was being able to see her choreography come alive on amazing dancers and see how each individual interpreted her choreography. Dancers were coming up to her saying, Thank you for class, I really needed this. This made me feel so good as a person and choreographer." 
For Alexa this experience was incredible and gave her a sneak peak into her future. So many of her friends went and took her class which made her feel even better about herself. 
Gianna Lanese ('23) says, "I went to Lexi's master class and I really enjoyed learning from Lexi. She taught a contemporary combination and it was really good." 
Her dance teacher said she would love it if she could teach again soon.
Alexa Rios ('21) says, " I am going to try to see if I can teach this summer so I can get more work and exposure."