How is the Sophomores' Second Year Different From Their First?
September 22, 2021
Since the Coronavirus pandemic swept the globe, the virus has transformed the everyday routines of people around the world, especially students. Beginning in late March 2020, schools resorted to virtual learning, keeping students socially distant and confined to the sanctity of their homes. In order to welcome students back onto campus in August 2020, the majority of schools put strict Covid regulations in place to ensure its population's health and safety. 
Last year's freshman class began their first year at Academy quite differently. All-school convocations, field trips, and various on and off-campus activities were suspended, making the 2020-2021 school year very unusual. Homecoming 2020, one of the most anticipated events was cancelled, prompting many students to take it upon themselves and orchestrate their own version of a fake homecoming, jokingly referred to as "Fo-Co". For these girls and their friends, it was a great excuse to get dressed up and have fun in the midst of the chaos. 
Tillie Gramata says, "I'm so glad my friends and I still got to have our own sort of Homecoming after it was cancelled due to Covid."
This year's sophomores were the first to enter their school year during the Pandemic. Although upperclassmen have experienced high school prior to the pandemic and the festivities that go along with it, for sophomores, a post-Covid high school experience is all they've ever known. Covid has taken a strain on the normality of the Academy life, but the promising start of the 2021 school year has brought a sense of excitement, as things are starting to get back to usual. 
Nevertheless, changes within the school can be somewhat challenging, specifically for the sophomores, whose year has looked very different from the previous. Ever changing Covid precautions, re-introduced Academy events, and new schedule routines, are all contributing factors. 
Last year, freshmen ate in the Brady center while sophomores ate outside in the Oak Grove at 12:05. This year, however, both grades eat together in the lunchroom an hour later. Sophomore Ava O'Brien says of the change, "The sophomores' new lunchtime has thrown a lot of us off, but I love being able to see my freshmen friends."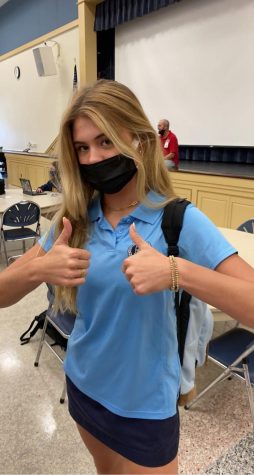 Academy has also brought back All school masses, and along with this comes the formal uniforms. For freshmen and sophomores, this is their first year wearing the white button up and yellow sweaters. 
As for the rest of the schedule, advisory, break times, and dismissal has changed. Advisory is now held after the first period in the morning, rather than following lunch. The advisory period remains 35 minutes long, still giving students time to study and complete homework. In between classes, students no longer have a ten minute break; now only five minutes. Even though this shorter transition period has incited students to get to class even before it begins, it takes a toll on students taking classes across the bridge. 
One of the most controversial schedule changes amongst the students is Wednesday's schedule. On Wednesdays, instead of dismissal at 12:55, school now begins at 8:45 and ends at 3:30. In spite of the fact that many students enjoyed having the shortened school day, others prefer being able to sleep in and get extra free time before arriving on campus.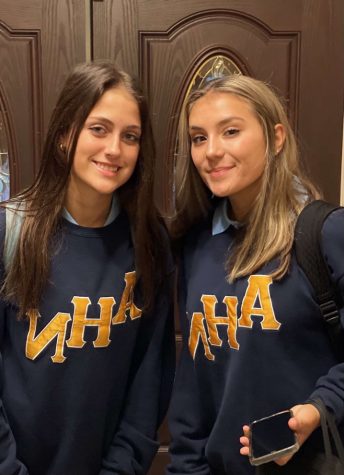 Ava Cabrera says,"Wednesday's schedule has been one of the biggest changes for me as a sophomore, but I'm trying to embrace the new schedule and I'm looking forward to what else the new school year has to offer."