The upcoming Father Daughter Dance: What you should know
October 7, 2021
Academy's Father Daughter Dance is coming up soon on Wednesday, Oct. 27, from 6:30 to 9:30 pm and will be hosted by AHN Student Council. This is an annual event, and includes a catered dinner and dessert, a live band, and a professional photographer. Father Daughter was started at AHN more than 45 years ago, and has been a beloved tradition ever since. 
All high schoolers are eligible to attend, and each can bring their father or another fatherly figure in their life. Tickets for the event can be bought on Veracross on the high school portal tab, and they are $35 each. 
Each year, Student Council works together to pick a theme, and this year's theme is "Glow in the Dark" and neon colors. Lucy Dyer ('22), who is in charge of organizing the event, says,"Everyone is encouraged to wear light up accessories, neon paints, and anything else glow in the dark. The decorations and table setting will also be decked out with neon."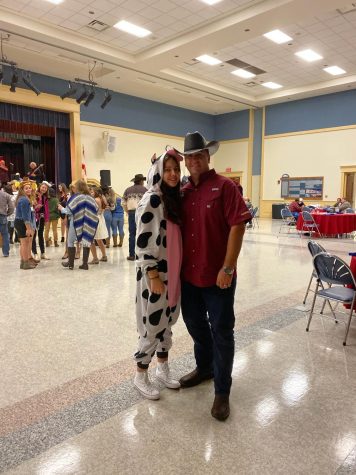 "I'm so excited for the Father Daughter Dance because it will be the first time that I am able to go. Last year Father Daughter wasn't organized because of Covid, so I'm really looking forward to seeing what it's all about," says Addy Angelone '24. 
Be sure to buy your tickets before October 13 in order to attend.