AHN hosts Christmas Formal for the first time post-Covid
November 16, 2021
Academy of the Holy Names' first post-Covid Christmas Formal is right around the corner. Students are excited about this event returning to our school's calendar. However, it has also been a while since the last dance. Here are some tips for 2021 formal: 
Buy your ticket early. If a ticket is purchased before Thanksgiving break it is $65 instead of $75. Nonetheless, keep in mind that students do have until December 3 to get their dates solidified and money turned in. 
Go ahead and buy your dress and shoes. Dresses and shoes can be hard to come by close to formal, so it is best to get those things sorted early. It is also important that dresses abide by the dress code; students who violate it will have to wear a mass sweater at formal.
Meghan Seal ('22) says, "My dress this year is from Windsor. They also have a lot of options and I am so excited to wear it at the dance!"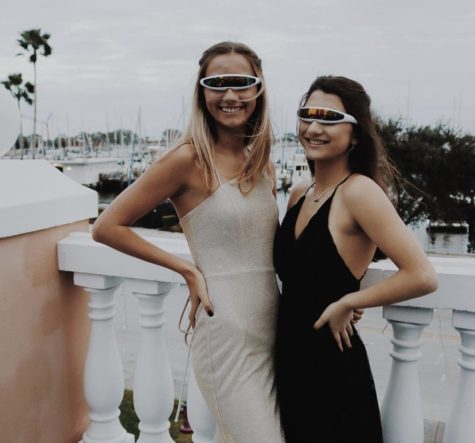 Lucy Dyer ('22) says, "I usually get my dresses from Dillard's. I like buying my dresses from the mall because I like to try them on before buying them which I couldn't do if I bought it online." 
Some students prefer to shop online.
Grace Odmark ('22) says, "I got my dress this year from Lulus. They have a lot of good options and they are a reputable online store so I trust their dresses."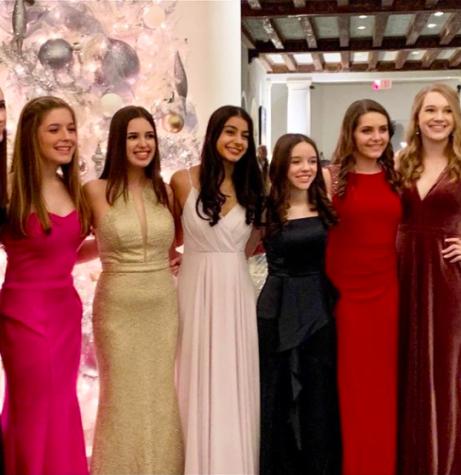 A date is not required, but one can be brought if desired. Also, there is no additional fee to bring a date this year. 
The venue for the formal is Pepin Hospitality Center. Please be sure to plan accordingly and arrive at the dance no later than 7:30. Anyone arriving after that time will not be allowed in the building. The doors open back up for exiting the dance at 9:30. Any transportation is allowed as long as students are on time. You may drive separately, ride in a party bus, or limo. 
The theme for this year's formal is the roaring 20s. Be sure to dress the theme. 
There is a form that has to be turned in with your money for formal. The tickets are paid for through Veracross and after the form must be printed out. Once the form is printed and filled out, it has to be turned in to your advisory representative or Mrs. VP.